Apply for a chance to receive an event sponsorship from Duuo!
Exclusively available to Duuo vendor event partners. Apply for up to $2,500!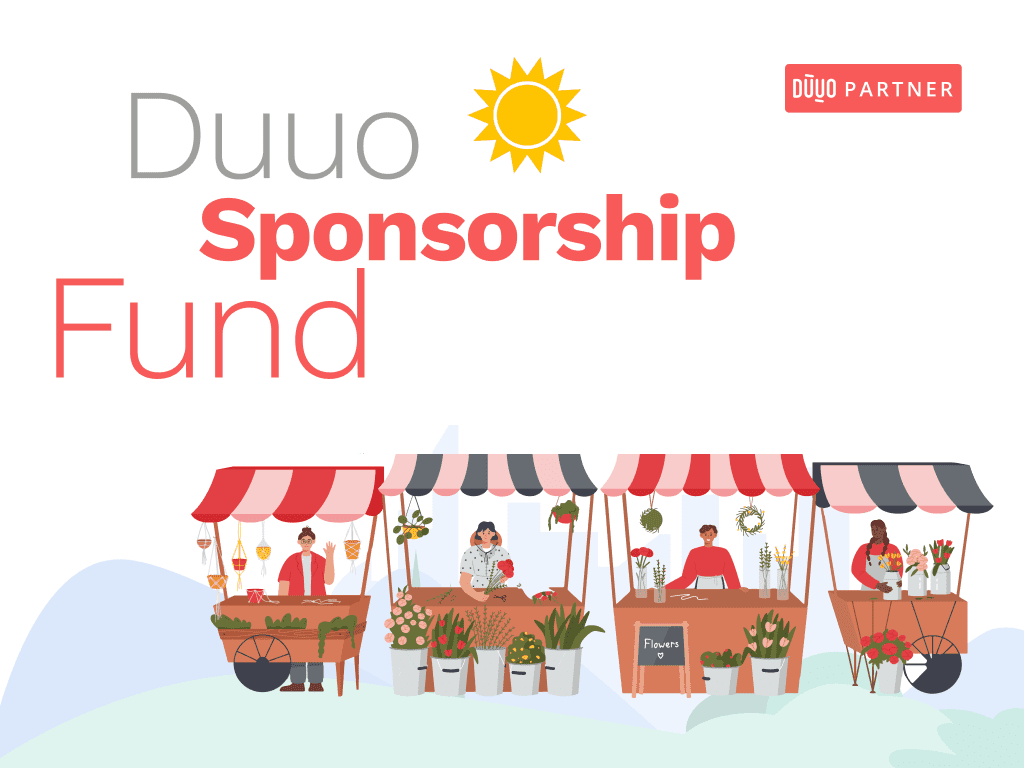 The Duuo Sponsorship Fund is a new initiative available exclusively to our vendor event partners. We've committed $20,000 in funding for our inaugural year, with applications opening quarterly.
Summer 2023 applications have now CLOSED. Fall/Winter applications will open this August!
Frequently Asked Questions
Got questions? We have answers!
Who is eligible?
When will I know if my application has been accepted?
If you've been selected in this round of funding, you'll receive an email from Duuo's Partner Success team within 5-10 business days of applications closing. Note that if your application was selected, the offer may be for some, or all of the total amount requested. From there, we will discuss next steps.
Can I submit more than one event?
Yes! If your event is re-occurring or a series, you can submit the series for consideration.
What do you look for in the applications?
The goal of The Duuo Sponsorship Fund is to deepen our partner engagement while celebrating and supporting the great community events they put on. Here's what we look for in making our decisions:
Demonstrated partnership history. Have you been actively registering your events with us and telling your vendors about us? If you also have a venue registered with us for event insurance, that will also be considered.
Positive community impact. Does your event have a social impact or charitable element? How does your community benefit from this event? Will the sponsorship dollars further that impact?
Brand awareness for Duuo. Note that we don't pay partners to register events or place us in vendor applications. These activities are expected from all partners to maintain access to preferred partner pricing, among other benefits. With this initiative we're looking for opportunities to support your vendors. For example, could we cover the cost of lunch for them onsite, or implement a Duuo Scholarship to cover vendor fees?