Creativity is one of the most authentic characteristics that people use to express themselves. When shared, it showcases a part of an individual that often can't be expressed in words. At Duuo, we're inspired by this and are committed to helping individuals explore these creative pursuits, which is why we created a policy designed for casual vendors who are looking to showcase their work but don't want to commit to a long-term policy.
Duuo Vendor Insurance is a short-term policy designed to protect artists who wish to showcase and exhibit their merchandise in a public space. Our goal is to take away any worries that may arise during showcasing so that crafters, artists, and entrepreneurs (oh my!) can exhibit confidently.
At Duuo, we believe in uplifting those who wish to turn their dreams into a reality and their side hustles into a full-time job. Our vendor insurance is designed to bring you one step closer to bringing that to fruition.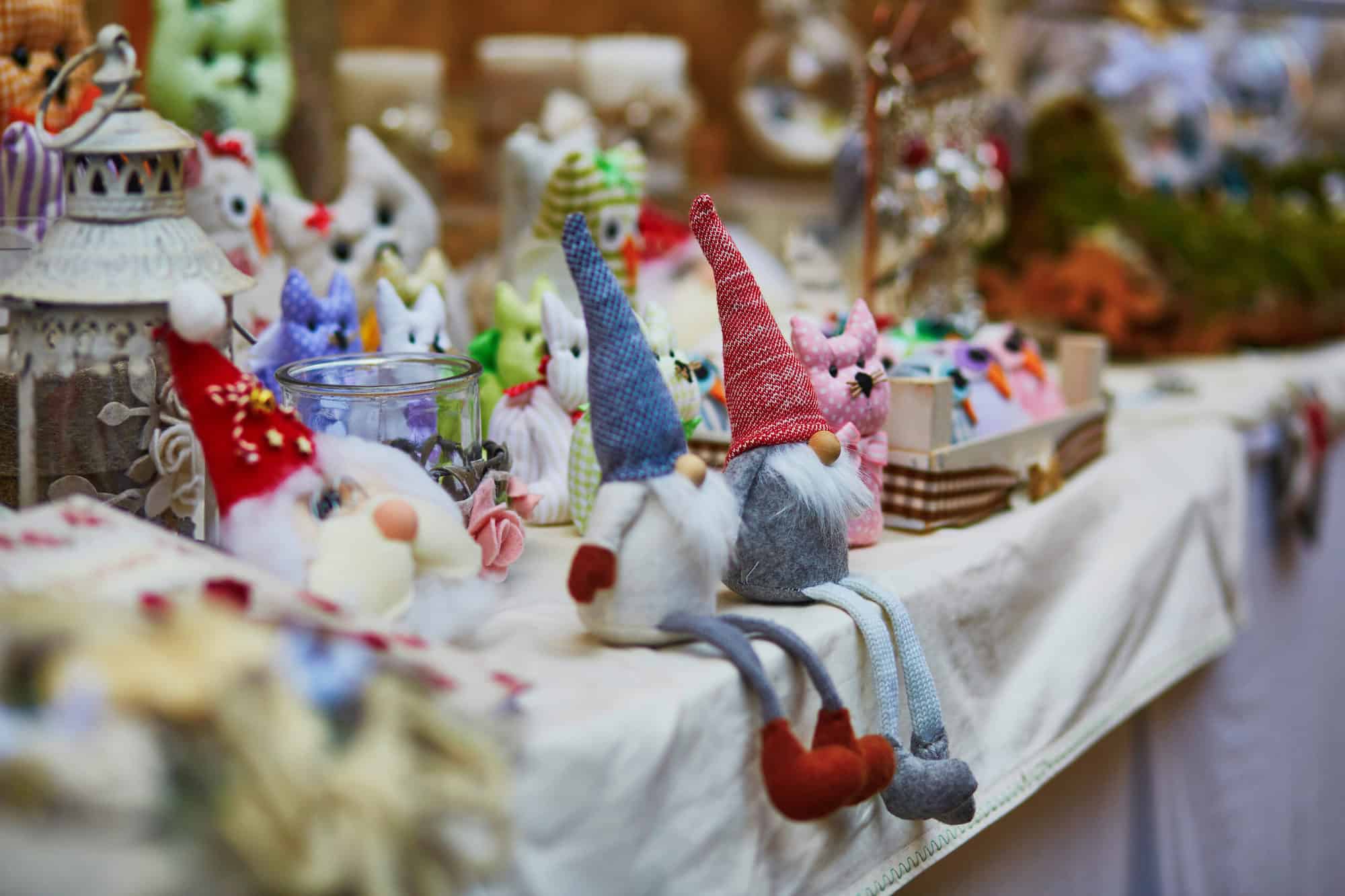 What does vendor insurance for craft shows cover?
Did you know craft show organizers will often request proof of insurance before you can exhibit at their shows? If you're looking to sell at a holiday fair this year, insurance may be a requirement. With that said, let's dive into what coverages are included with a Duuo Vendor Insurance purchase. 
Insurance for craft market vendors should cover three important things for your festive fair. This includes: 
Vendor liability (or exhibitors liability)

Medical payments 

Tenants' legal liability
Now, let's break these down.
Vendor liability
Vendor liability should cover you in the event that you accidentally injure someone or cause any damages to someone else's property during an event. Let's say you, a craft vendor, are selling your handmade holiday ornaments when all of a sudden, a customer slips and badly injures themselves in your booth from a spilled cleaning product. Duuo Vendor Insurance would come in handy for accidents like these and may be able to help by providing you with a legal defence and by compensating the injured party.
Medical payments
Duuo Vendor Insurance is designed to cover the cost of medical expenses stemming from an accidental injury in which the insured is not responsible. For example, a customer trips over their own two feet and injures themselves at your booth. Although you weren't responsible, you can help out the customer by offering financial assistance for injuries caused by the fall. 
Tenants' legal liability
Last but not least we have tenants' legal liability. Tenants' legal liability means that you could be covered for any damage caused to a rented premises. For example, suppose you rented out a corner of a craft show's venue to sell your goods and had incorrectly used some electrical equipment, causing a fire that damaged the corner walls of the building. Tenant's liability coverage is what would be used to provide you with a legal defence and to reimburse the owner of the venue, if necessary.
What other event types are covered?
Vendor insurance may be a great option for you even if you aren't a craft show vendor! That's why we've designed our insurance to be accessible to other makers and small business owners. 
Other events we cover include:
Farmer's markets

Trade shows

Exhibitions

Flea markets

Concerts
These events are a time for excitement, curiosity, creativity, and in general, a time to have some fun! But sometimes, that fun can easily be taken away without the proper protection. Duuo Vendor Insurance is designed to support and cover you while you're showing off your work at your next big event, wherever that may be.
Why should you purchase vendor insurance for your craft show?
When craft show organizers make insurance a requirement for vendors, they are simply encouraging you to get protected, which in turn keeps their show running smoothly. Should anything go wrong, Duuo Vendor Insurance steps in, helping crafters remain protected against the uncertain. 
There are many cases in which vendors don't have that extra protection against situations involving injury and/or property damage to other people, and we don't want you to be one of them. If you're planning to sell at a holiday fair this year, vendor insurance will not only bring you extra protection, but also some extra cheer! 
Showcasing your work can be intimidating enough as it is, and vendor insurance is designed to make sure you can put your best foot forward while promoting yourself! If you're a part of communities such as Etsy, we've seen your posts about the troubles you've had trying to find an affordably priced and hassle-free insurance policy for upcoming shows. We hear you! Our purchasing process has been designed to be quick and easy, all while providing reasonable prices. That way, you can get your work out there this holiday season without putting a dent in your bank account. 
For more information about Duuo Vendor Insurance, including any limitations and/or conditions, please visit our full policy document. You can also reach out to one of our licensed sales representatives on our website or through info@duuo.ca!