Being a renter means you've probably considered getting tenant insurance before. Many renters often have to decide whether tenant insurance is worth adding to their monthly living expenses without fully knowing what's exactly included under a policy. 
If you're one of these people, then our guide to tenant insurance can help you out! From coverage explanations to limitations of this policy, we've got you covered (literally).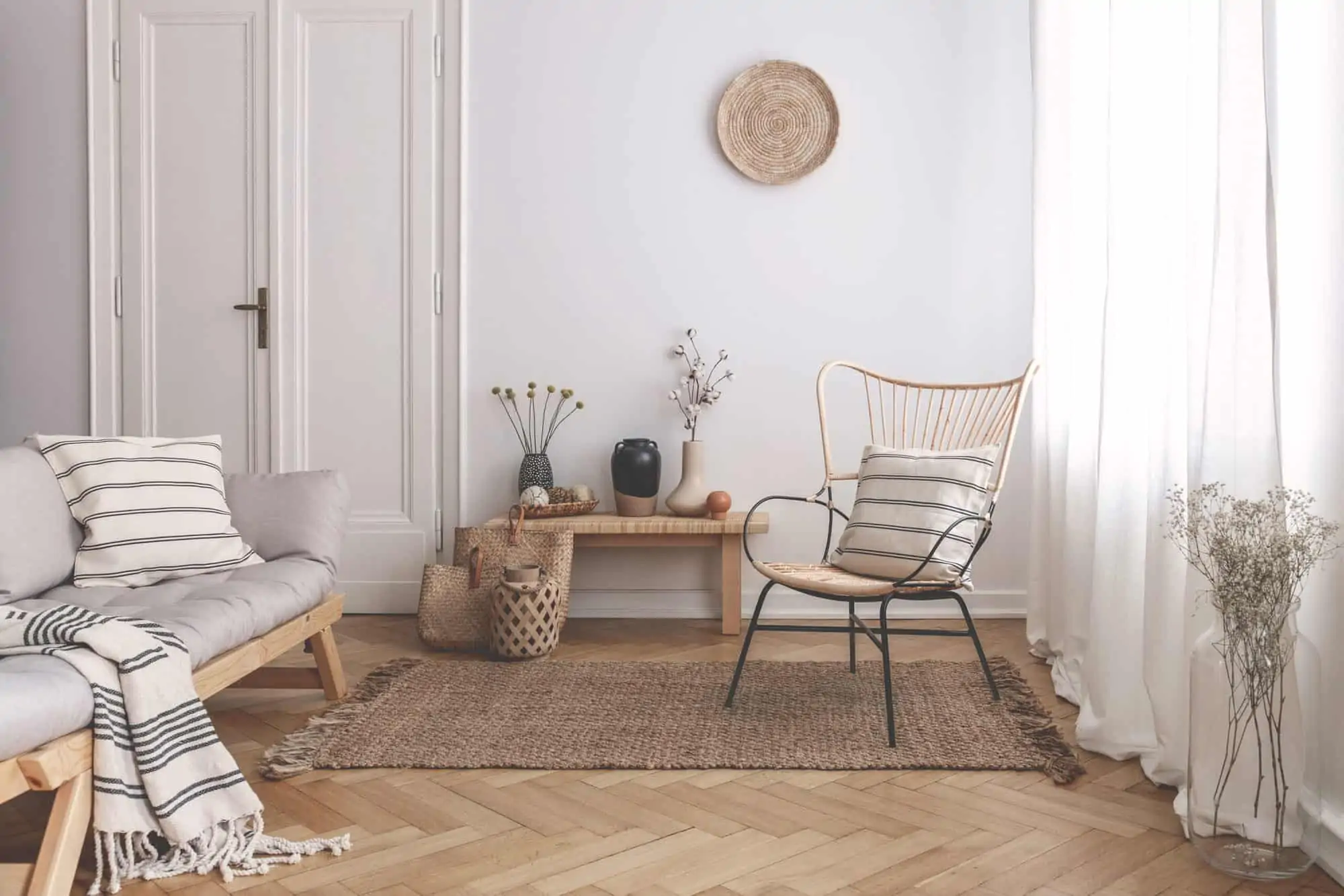 What is tenant insurance?
If you're a tenant, you know that renting is a bit different from owning a home. 
Renting involves month-to-month payments, maintenance that is typically taken care of by a landlord, and your neighbours are typically in much closer proximity to you. When renting, a landlord's insurance policy doesn't often provide protection to an individual renting their space. 
For example, any damages to the property for which you are responsible, legal fees that arise out of that damage, and more, would typically be left for you as a renter to pay. This is why tenant insurance (also known as renters insurance) was created, to better protect individuals renting a space. 
Tenant insurance is designed to help renters repair or replace personal belongings that might've been stolen or damaged while offering coverage for your personal liability and other additional expenses. 
Keep reading to find out more about what our tenant insurance policy covers and how it could help you protect your space today! 
You can also read our guide to renters insurance to learn about the other features offered by this type of insurance policy.
What does a tenant insurance policy cover?
There are three main coverages included in a standard tenant policy:
Personal liability insurance

Additional living expenses

Contents coverage
We explain each of these three types of coverage in more detail below. 
Personal liability insurance
Personal liability coverage is designed to protect you against lawsuits regarding unintentional bodily injury or property damage to someone else. However, accidents do happen, and more often than you think. 
Imagine you lived in a unit above someone else. One night after a long day, you decided to take a bath but accidentally left the water running. Because you forgot about it, the bath water overflowed and caused damage to not only your unit but also the unit below yours. 
A disaster! 
However, tenant insurance is designed to help out with these unfortunate situations by protecting you from any liabilities or property damage costs that may arise. 
Additional living expenses
The next component of a tenant insurance policy is additional living expenses. This is extra money that you can use if you can't stay in your home as a result of a covered loss. 
For example, if a fire started in your apartment and you needed somewhere to stay as repairs were being made, your tenant insurance policy is designed to provide you with money to cover the cost of a place to stay during that time, like an Airbnb or hotel. 
Contents coverage
The last component of a tenant insurance policy is contents coverage. This is money that can go towards replacing any unintentionally damaged or stolen belongings that were in your home.
We know how expensive your possessions can be (especially if you're in a position where you have to replace them all at once) and that's where Duuo comes in to help you replace them!
Who can be included on a tenants insurance policy?
You may be wondering, who would be included as an insured on a renters policy? Aside from you as the named insured, it also includes the following:
Your immediate relatives living with you.

Any person under 21 years of age in your care. 

Any person stated as additional insureds.

A student who is dependent on you or your spouse for support even if they are temporarily living away from home.
What does a tenant insurance policy not cover?
You might be thinking, "What's the catch? What's not covered?" We're here to tell you, there's no catch! But, there are some things not included in this coverage that are important to take note of. 
In short, any property/general damages caused by some natural disasters, floods, rodents, and any business-related activities that took place on the premises (unless approved by the insurance provider) are not covered. 
For example, if you're a renter you may also live with a roommate(s), however, your roommate(s) will not be covered as an insured on your policy. For a more specific list, things not covered in this policy include but are not limited to:
Earthquakes, tsunamis, chemical contamination, etc.

If an animal is lost or injured due to theft, vehicle impact, unknown disappearance, etc.

Loss or damage caused by rodents such as rats, squirrels, etc.
What's the difference between replacement and repair coverage?
Let's say one day while you were not home, a heated hair appliance was left on and caused a fire in your apartment. The majority of your belongings from the bathroom to the living room were damaged *insert terrified face emoji*. No need to fear, Duuo Tenant Insurance is designed to help you repair or replace the items that were caught in the fire. 
There are two options we offer in case of damages or loss of personal property: replacing or repairing. Our tenant insurance policy is designed to either pay for the replacement cost of your personal property or the cost to repair that property, whichever ends up being less. Bohatala
For example, if your apartment ever gets robbed and items like your favourite coffee machine or that guitar you bought (but never touched but you were totally going to play until you got robbed) are gone, you should be able to replace them.
Contents Coverages
Your personal property is important, and we want to help you protect it! A standard tenant insurance policy includes personal property coverage, meaning we've got you covered should you unintentionally experience damage to your personal property. 
Whether you're on the property when the damage happened, away on vacation for a certain amount of time, or even if your property is in storage, tenant insurance keeps your stuff safe wherever it happens to be! 
Please refer to our Tenants Insurance Policy document as these examples come with limitations.
Another great aspect of a tenant insurance policy is in the event that you ever lose the use of your apartment, unit, etc. As a result of an insured loss, Duuo will provide you with money that can be used to find a place to stay while your home is uninhabitable.
For example, your neighbour had a fire and the smoke damage impacted your apartment and it now needs to be repaired. During this repair, you are unable to stay in your home. 
Duuo Tenant Insurance is meant to help cover the cost of any increase in living expenses (like having to rent a hotel or Airbnb) and to really just help you maintain your normal living standards.
Coverage Limits
Should you ever find yourself in a position in which you need to submit a claim, there are some limits to your coverage that should be highlighted. With this policy, there is a maximum limit of $2,500 for certain classes of items. 
This means that this is the most Duuo will pay to cover the loss or damage of the following classes of items:
Money (cash cards, plastic money, bank notes, etc.)

Data files (music and video unrelated to business)

Watercrafts (paddle boats, rafts, etc. (even if not assembled))

Computer software

Business-related books, tools, software, etc.

Jewellery and other precious objects
The limit of insurance for your personal property coverage is something you, as the insured, can set when purchasing your policy. We offer the following price options: $25,000, $50,000, $75,000, or $100,000. 
Additional living expenses insurance limit is equal to 40% of the limit of insurance for personal property. Essentially, you have the freedom of choosing your own limits when you're getting a quote/purchasing a policy. 
Additional Coverages
Although there may be limits to tenant insurance, we have some extra coverages in our policy that could really come in handy. 
There are many different scenarios in which something could go wrong, so Duuo offers coverage to fit these needs under certain specific conditions. Some of these coverages include but are not limited to:
Change of temperature causing damage to your property 

Freezer, refrigerator and food (loss or damage to your food contained in a freezer or refrigerator on the premises; and loss or damage to a freezer or refrigerator you own on the premises)

Clean up and debris removal

Loss or damage to appliances

Damage to a dwelling occupied by you

Moving to another home

Identity fraud
Let's get started!
Now that you're in the know of what's included and not included in Duuo Tenant Insurance policy, we should probably tell you how to get it. Duuo's affordable prices and online platform allows for an easy and stress-free purchase. Just go to the top right side of our website, click the "Get Quote" button and you're ready to roll! 
Because of our digital platform, you can get your insurance in no time! Since you pay on a month-to-month basis, you can cancel at any time without any cancellation fees. 
To find out more on what is covered with tenant insurance as well as any limitations and/or conditions, please refer to the Duuo Tenant Insurance Policy document. 
Should you have any additional questions about what's covered in a Duuo policy, send us a message through our chatbot! One of our licensed sales reps would be more than happy to chat with you.   
FAQs
What is the difference between a settlement based on Replacement Cost and one based on Actual Cash Value? Which one does Duuo offer?
Replacement Cost refers to the cost of repairing or replacing your contents. It's like the cost of buying a brand new version of the item that was damaged or stolen. 
Actual Cash Value means you would just receive what your item is worth today. So that likely would not be enough money to buy a new replacement. That's why Duuo offers Replacement Cost!
Does renters insurance cover fire damage to the apartment?
In the event of a fire, tenant insurance will cover the loss or damage to your personal property subject to other policy exclusions. We also pay for your temporary residence expenses should you be required to leave your property due to the fire damage.
Is there coverage under this policy for unique items like my hockey card collection?
Yes, there is coverage under this policy for things like collections! However certain classes of items, like collections, have a limit of insurance of $2,500 when they are stolen or disappear.
Some other items also have a special limit of $2,500 when they are lost or damaged. 
How much is tenant insurance and how do I get it?
Duuo's basic tenant insurance costs $12-20 a month. You can get an exact price for your own insurance policy easily online by hitting the "Get Quote" button in the top right corner of our website. 
You only have to decide your personal liability limit (1 or 2 million dollars) and your contents coverage limit ($25K, $50K, $75K or $100K).
Does renters insurance cover flood damage to personal property?
This policy does not insure against loss or damage to personal property from floods.