This year, Toronto is getting into the holiday spirit with the anticipated return of STACKT's Holiday Hills Festival, aka, the place that transports everyone who enters into a magical winter wonderland. Starting on November 19th, STACKT Market is hosting a series of holiday-themed experiences and events spanning the last few Saturdays of 2022. 
If it's not obvious, we love supporting Canadian markets and always look forward to providing coverage for the vendors that are a part of them. That's why we're so excited to present the Holiday Hills Vendor Market Series at STACKT this winter! At the Vendor Market Series presented by Duuo, attendees can find plenty of handmade goodies like candles, crocheted items, original artwork, bath and body products, and so much more.
As we enter week three of the Vendor Market Series at STACKT, we thought we'd take this opportunity to showcase some of the small businesses that are taking part in the upcoming vendor markets, along with a sneak peek at what you can expect at Holiday Hills over the next few weekends!
Supporting local at the Holiday Hills Vendor Markets
On November 19th and 26th, small businesses of all kinds have been setting up shop at STACKT to showcase products that take the words innovative and creative to a whole new level. 
Since Duuo already had a chance to check out the first two markets, we thought we'd share a few of our favourite booths along with some highly anticipated vendors you can expect to find at the upcoming markets:
1. Jrew Creations
A streetwear line entirely crocheted by just two people, Jrew Creations was one of the coolest and coziest booths we found at STACKT! From crocheted hats and fanny packs to colourful bags big and small, taking home an item from this business will keep you warm and stylish over the upcoming winter season. A returning vendor, you can find Jrew Creations at STACKT's upcoming market on December 3rd.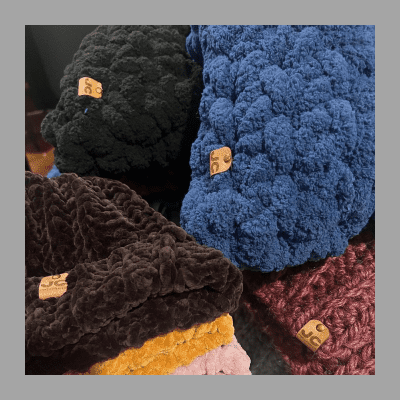 2. SolSol Candles
SolSol Candles not only makes the most delicious-smelling candles but they also happen to be eco-friendly and health-conscious! How? They're made entirely with soy wax, a substance that is much safer for our lungs. You can find SolSol Candles at STACKT's upcoming December 3rd market. Don't miss out on your chance to see them IRL!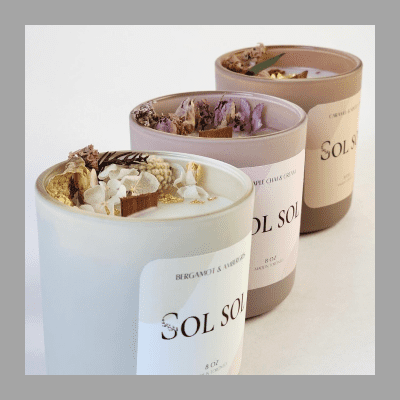 3.
Arts Speak Studio
A Toronto-based artist, Sarah is the figurative painter of our dreams! From oil paintings to tote bags, Arts Speak Studio has exhibited at a number of popular Toronto vendor markets, and her next stop is Holiday Hills. Meet Sarah and check out some of her beautiful artwork at STACKT on December 10th!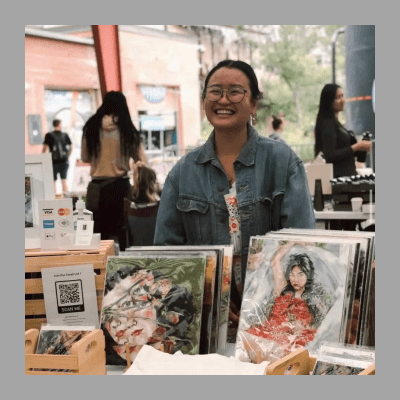 4. The Happiness Store
If you're a lover of beautiful and affordable jewellery, The Happiness Store is the booth to check out at STACKT's Vendor Market Series on December 3rd! Another returning Holiday Hills vendor, The Happiness Store immediately caught our attention with their wide range of gold-plated earrings, necklaces and bracelets! Check them out this weekend to find your new rotation of everyday bling.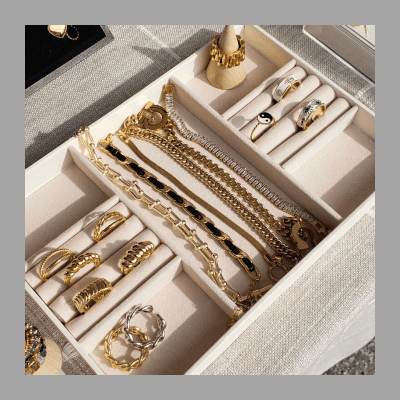 5. SIENA VIDA Hair Accessories 
SIENA VIDA is on a mission to create beautiful hair accessories all while ethically sourcing the items needed to do so. Not only are their scrunchie fabrics 100% locally sourced from small Canadian businesses, but they also happen to handmake their products right in Toronto! Check out their booth at STACKT on December 3rd to stock up on your sustainable scrunchies and claw clips.

Interested in checking out the vendors of Holiday Hills Vendor Market Series for yourself? Plan your trip to STACKT with the vendor market calendar below!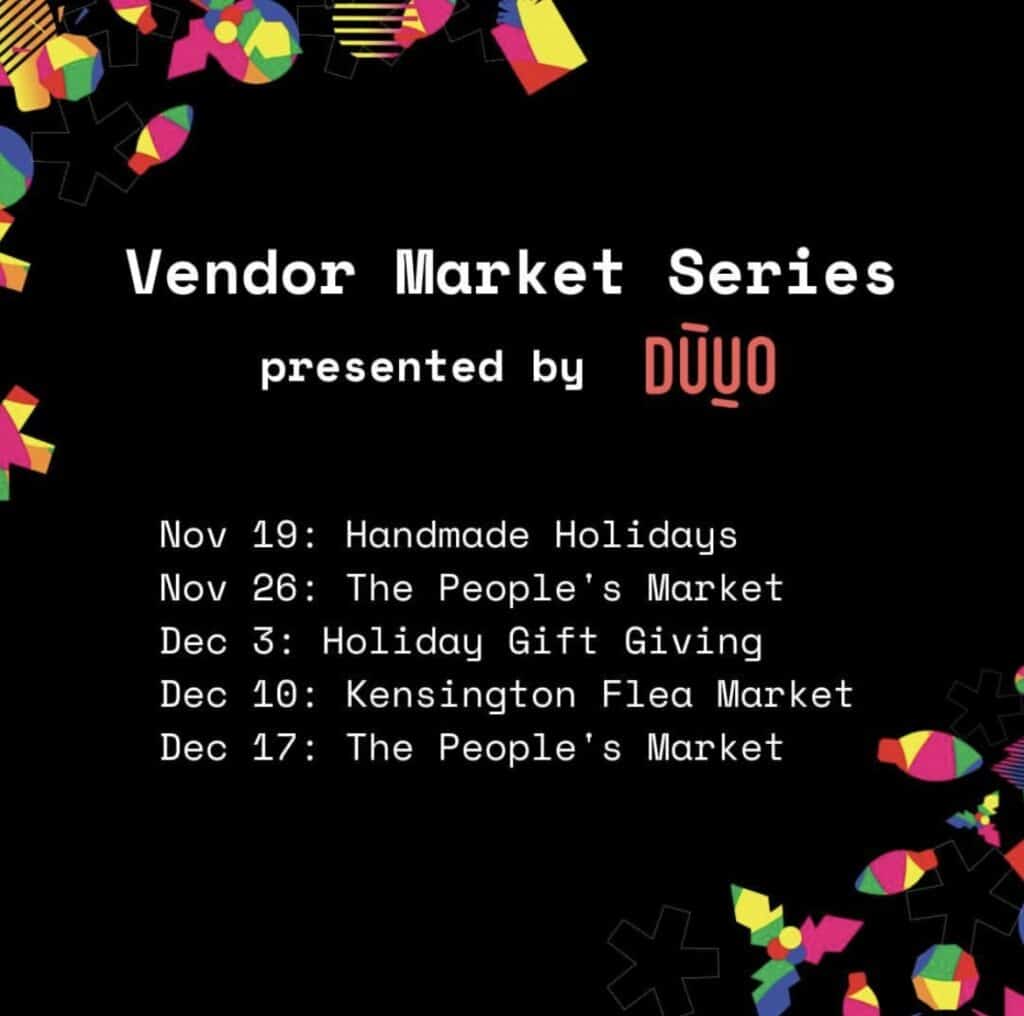 What to expect when visiting STACKT's Holiday Hills
It's safe to say that STACKT's 2022 Holiday Hills Festival is bigger and better than ever! From an outdoor wellness playground with saunas and cold plunges to a speakeasy-inspired whiskey bar located in a traditional yurt, there are plenty of surprises just waiting to be discovered. 
Other than the Vendor Market Series, one of the most well-known events happening over the next few weeks is Stackt's series of free workshops. It's here that attendees will have a chance to get their DIY on with classes like candle-making, wreath designing, and so much more. Intrigued? Check out all of the upcoming workshop dates here! 
Another festival addition we can't forget to mention is the Holiday Hills Fun Zone that's open every day of the week. Here, you can get some of the best views of the city on their newly installed ferris wheel and go for a glide on their ice rink which conveniently lives right beside the s'mores station (yes, you read that right, a s'mores station). 
Arguably one of the coolest events happening at Holiday Hills is the live music series that's on every Friday night! Stop by STACKT's Blue Moon Brewery to enjoy a bunch of the emerging local talents of Toronto, along with a quick brew or two. 
Now, we don't want to spoil ALL of the fun surprises that are awaiting at Holiday Hills this year. If you're wanting to learn more you'll just have to see the magic for yourself (or just take a quick peek at STACKT's website here)! 
—
We're thrilled to be presenting STACKT's Vendor Market Series and are proud to be sponsoring an event that supports small Canadian businesses during the festive season!
To learn more about how Duuo works with event organizers like STACKT to get their vendors covered in time for markets, click here!