Meet Noha Tarabain
Over the last year, we've had the pleasure of working with a number of talented Canadian event planners who've trusted Duuo Event Insurance to keep their clients protected.
As we adjust to this period of social distancing, we wanted to check in on some of these amazing event planners to find out what they've been up to during their time at home, and what they're most excited to get back to when things get back to normal.
Noha Tarabain, wedding planner and owner of Roselite Event Planning, has been keeping very busy over the past few weeks. From working on new and improved marketing strategies to enjoying her rare extra free time, Noha has been focusing on her business as well as her mental and physical health (you go girl!). We caught up with her to dive deeper into what she's been up to in this new "normal" and what she's looking forward to once this is all over!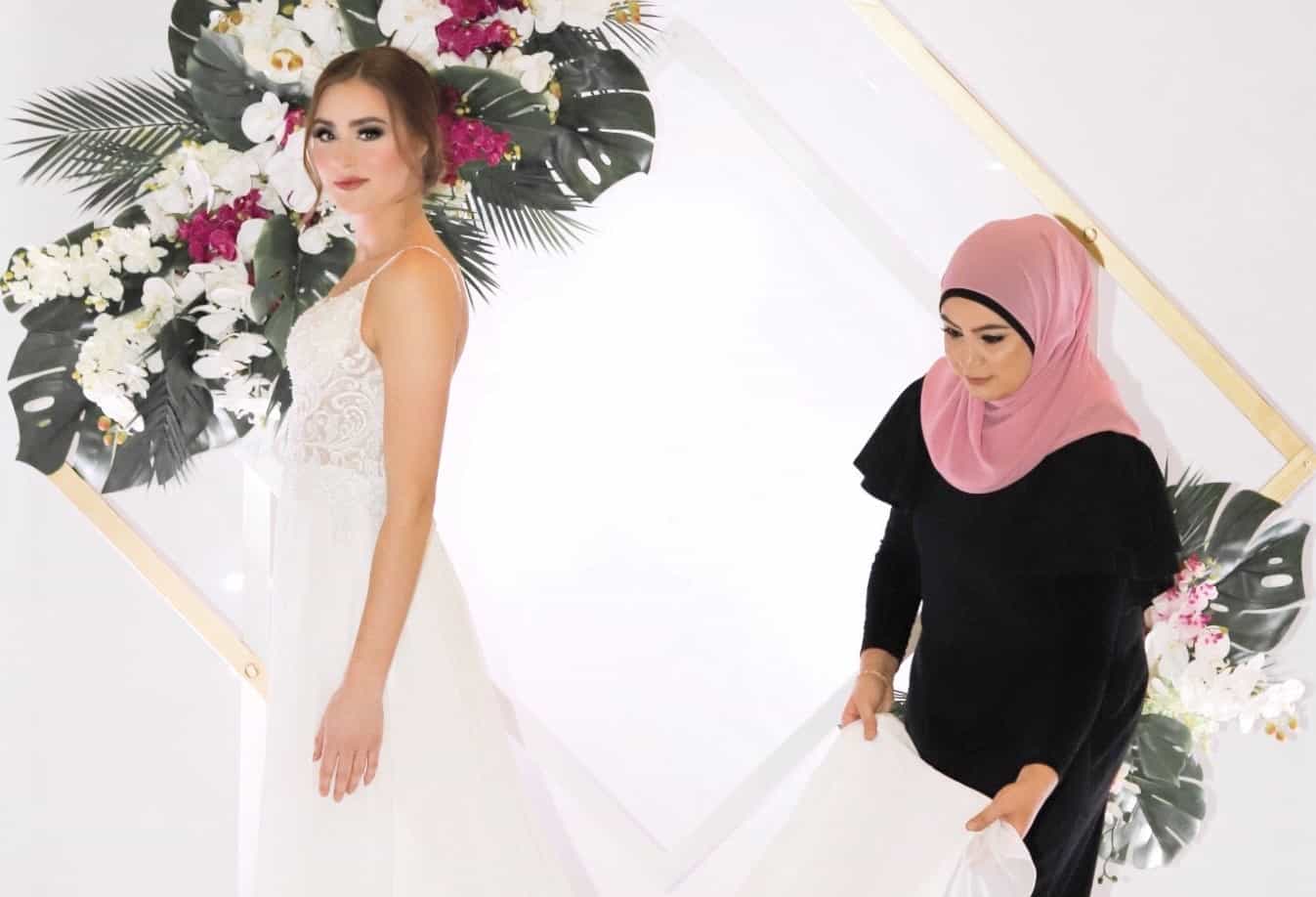 Is there anything you're enjoying about this time at home?
Although I've spent a lot of time helping my couples, corporate clients, and fellow vendors navigate through this pandemic, I have been loving the extra time I have on my hands. Planners (and a lot of event professionals) usually have jam-packed schedules throughout the entire year. We rarely have a (nearly) empty schedule, let alone some time to step back and work on our business instead of in our business. A majority of my extra time has gone towards revamping my systems, working on my website, and implementing new marketing strategies. I have also been focusing on my own physical and mental health. I find that I am a lot more helpful when I am at my best.
What's one event idea you really want to try but haven't been able to do yet?
I would love to plan more community building events for wedding/event vendors. This is something I've been wanting to do for a long time now!
What is the most interesting event you've ever planned?
A multi-day Pakistani wedding! I didn't know much about Pakistani weddings before this one so it was a lot of fun to learn about their culture and coordinate a multi-day wedding with so many different moving pieces.
What is your favourite part of event planning?
I love that I allow couples to be completely stress free and enjoy what matters most about their wedding day (and the entire engagement period for that matter) – celebrating their love, and creating unforgettable memories with their loved ones. It's the reason I became a wedding planner! I love personalizing the entire experience to the couple's personality. And just when they are starting to feel the nerves kick in, or run into an unexpected hiccup, I can swoop in and save the day!
What's the first thing you want to do when this is all over?
Visit my friend who just had a baby! Then visit the rest of my family and friends, and then attend a wedding!
Are you an event planning professional? If so, Duuo invites you to participate in our 5 minute event professional survey. By participating in this survey, you'll get important insights into how the event planning industry is changing during Covid-19 and how your peers are adapting to be more successful in the future.