Meet Alicia Jenelle
Over the last year, we've had the pleasure of working with a number of talented Canadian event planners who've trusted Duuo Event Insurance to keep their clients protected.
As we adjust to this period of social distancing, we wanted to check in on some of these amazing event planners to find out what they've been up to during their time at home, and what they're most excited to get back to when things get back to normal.
This week, we chat with Toronto-based event planner Alicia Jenelle, to learn more about her namesake business. Well-versed in virtual event management, Alicia has learned to become a more efficient production manager over the last few weeks, all while dreaming about her post-Covid getaway to Miami!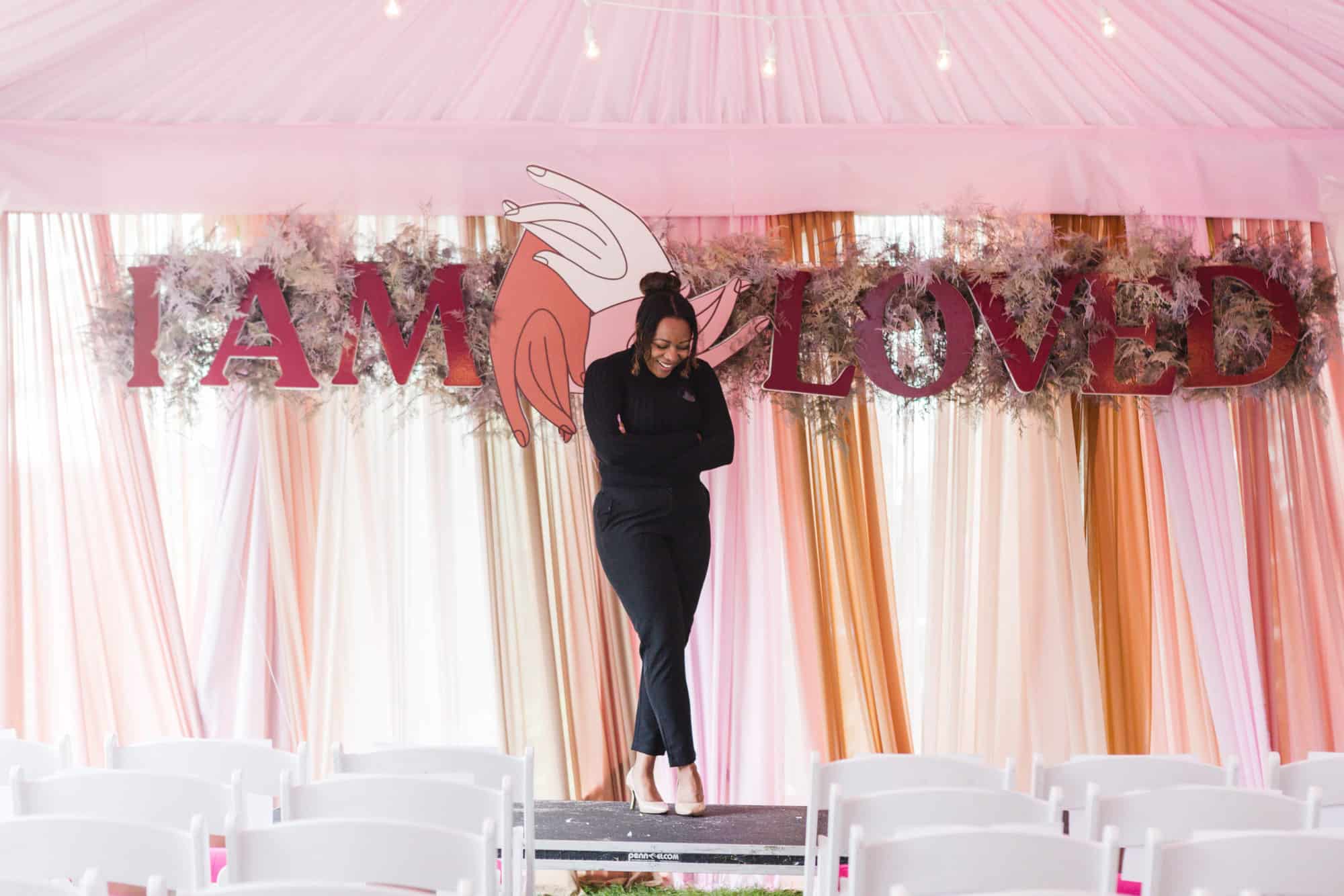 How would you describe your signature style when it comes to events?
Planning with Purpose. Through every emotion we evoke, every solution we create, every moment we bring to life, we produce and execute live experiences that provide long-lasting memories, to empower attendees to carry on our clients' purpose. Our logistical and staffing expertise in the events industry, along with our passion to bring our client's objective to life drives us to think like a participant in every aspect of the events we develop.
What is your favorite part of event planning?
I love the creative development aspect of event planning. Working with our clients to create a visual and emotional representation of their purpose truly gives me a sense of purpose. The clients we work with typically allow us to run wild, so we often have day-long brainstorming sessions, going through the large and small details of what will make our client's event unique to them – with a deep focus on purpose.
Have you picked up any new skills during quarantine?
I've become much more proficient as a virtual production manager. As a result of the quarantine, many businesses have pivoted to a virtual space to connect with their clients and consumers. With that, it requires many tech-based skills since the event is entirely run via computer. We've planned virtual events for years, however with the pandemic, many more platforms/software have become available, so it's been a great learning curve to try them out.
What have you been watching/reading/listening to during your time at home?
I've been listening to a lot of audiobooks on the topic of finance. I want to be ready to better prepare our clients from a financial perspective on how to maximize their financial investment in their events. Money is a heavy and sensitive topic. As planners, we are managing other people's money, so it's important for my team and I to become more proficient in this area.
On a lighter note, I've listened to a few Elizabeth Gilbert audiobooks, (the author of Eat, Pray, Love; City of Girls; Big Magic and more!) I just love her writing style. It's deep, yet light at the same time.
How have you been staying connected to friends and family during the last few weeks?
Zoom chats, Houseparty, and drivebys. I can't get enough of this!
Why do you think people will be eager to return to hosting events?
What makes in-person events so special? Humans crave in-person connections. And there is something very disconnected about connecting virtually. When your five senses are engaged, it sparks a level of satisfaction that cannot be achieved virtually. In-person events allow you to have organic connections with people. Those random moments where you're lining up for the rest-room and meet a new friend, or simply having a conversation over dinner with other guests, these opportunities just don't exist virtually.
Are you an event planning professional? If so, Duuo invites you to participate in our 5 minute event professional survey. By participating in this survey, you'll get important insights into how the event planning industry is changing during Covid-19 and how your peers are adapting to be more successful in the future.