As 2021 is coming to an end and social gatherings are slowly beginning to make a comeback, you might be in the festive mood to gather with loved ones or colleagues after a year filled with many ups and downs.
From family and friends to co-workers, holiday parties are always something to look forward to. And if you're looking to plan one this season, then you're just in luck! Keep reading to find out some of the tips we've gathered on how to bring your stress-free jolly jamboree to life.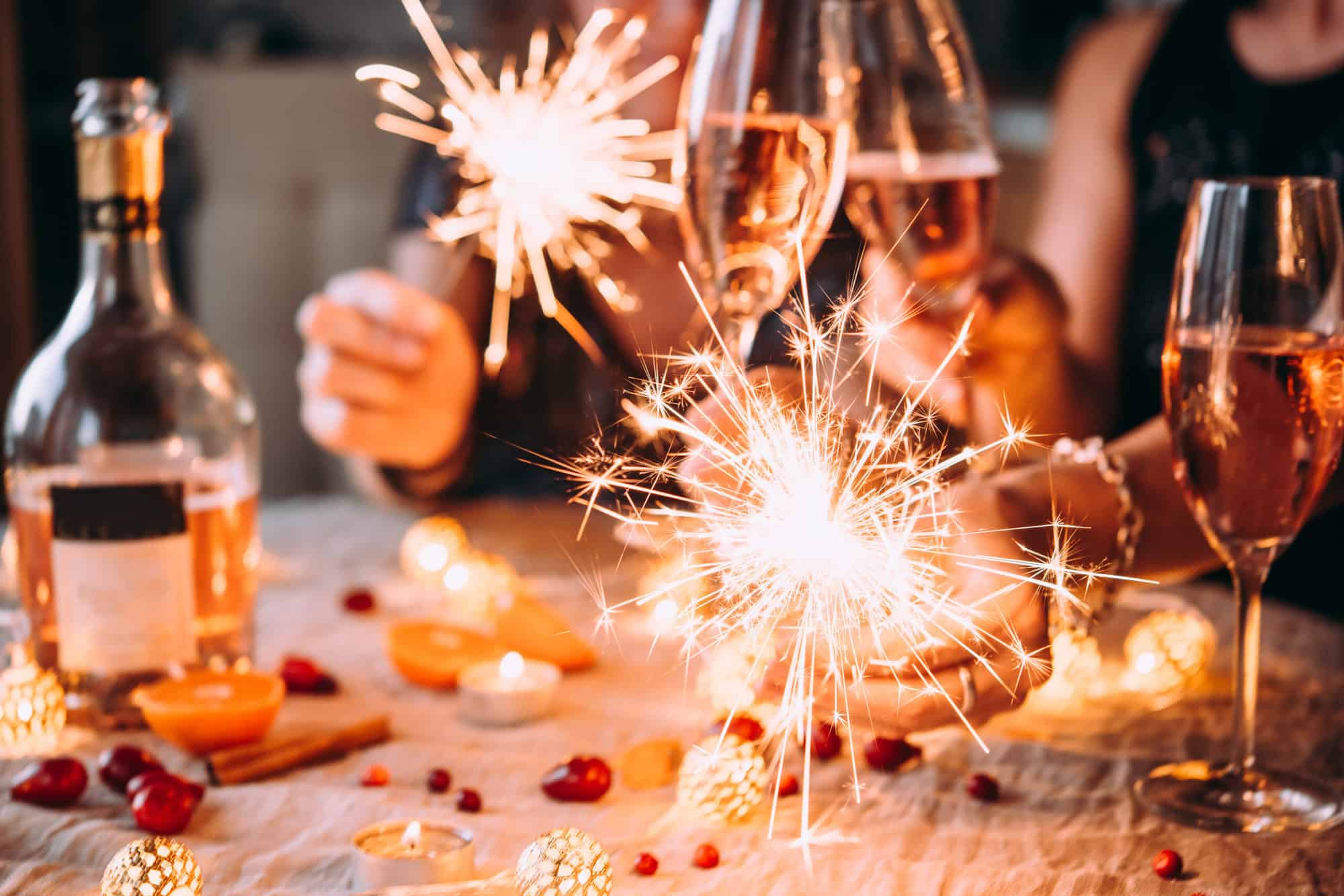 1. Finding the right venue
Whether it's for friends and family or co-workers, picking a venue that accommodates your invitees can truly make for a fantastic event. With this in mind, it's important to think about what dates are available at your choice of venue, venue accessibility, building capacity limits, services the venue provides, parking options, the general location/ambiance, and more. 
2. Choosing a fun and inclusive theme
From "Ugly Christmas Sweaters" to "Black and Gold New Years" to "Winter Wonderland", nothing says 'festive' more than a themed party! Not only are themed parties more fun, but they are also easier to plan for. When you have a theme in mind, decisions on decor, food and activities are much simpler to make.
Picking your theme based on how you and your guests celebrate the holidays is also important to consider. If you know you have guests that celebrate differently from one another, having a theme such as "Winter Wonderland," or incorporating multiple themes that include different religious holidays would make for both a unique and inclusive party!
3. "Play that funky music!" (and maybe some games)
Although having good company along with some tasty food is sufficient enough for a party, going the extra mile can bring even more fun. "What does that extra mile include," you may ask? Well, for starters: music. Curating a playlist filled with a mix of regular and holiday tunes, or hiring a DJ that can give guests that extra dose of dopamine will almost guarantee a good time. 
Another form of entertainment to consider including at your event is games! There are many different types of games you can play to engage people. This can include board games, trivia games, card games, etc. You can even centre the games around your chosen theme(s) with contests like holiday cookie decorating or best themed outfit!
4. Getting covered with event insurance
With all of the fun, festivities, and food, holiday events are always something to look forward to! That said, these events can often involve uncertainties and unexpected situations. For this reason, many venue owners actually require people to get insured before hosting an event in their space. With this in mind, something to consider adding to your checklist is purchasing event insurance coverage. 
Event insurance is designed to cover an event host's liability in the case of an accident. This includes coverage for bodily injury/property damage, tenants' legal liability, and medical payments. For an additional cost, host liquor liability can be added as an optional coverage on the policy if you plan on serving alcohol at your event.
5. Keeping the party COVID-friendly
Although restrictions and gathering limits are starting to be lifted, it is important to continue following the safety requirements that are still in place regarding COVID-19. To prepare for your event, you may need to consider requiring full vaccinations/masks, ensuring the venue has sanitary protocols set in place for before and after the party, as well as cleaning products on hand for guests to use. 
If you're in a part of Canada where gatherings are not permitted at all, don't fret! You can easily modify these tips for a festive virtual party to keep that holiday spirit alive. For any up-to-date information on your province's COVID-19 guidelines and restrictions for gatherings, please refer to your province's official website. 
All in all, there are many different ways you can plan a memorable holiday party. From festive themes and engaging entertainment, to getting your event protected (from both accidents and viruses), we hope these tips will help you plan an event that will end this year with a bang! 
For additional information on getting your event covered, check out our website's event insurance page, or reach out to our excellent team of licensed reps at info@duuo.ca for any questions you may have!