Duuo's Event Content Library for Partners
Designed for venues and event planners, this library is designed to help your clients get set up with Duuo Event Insurance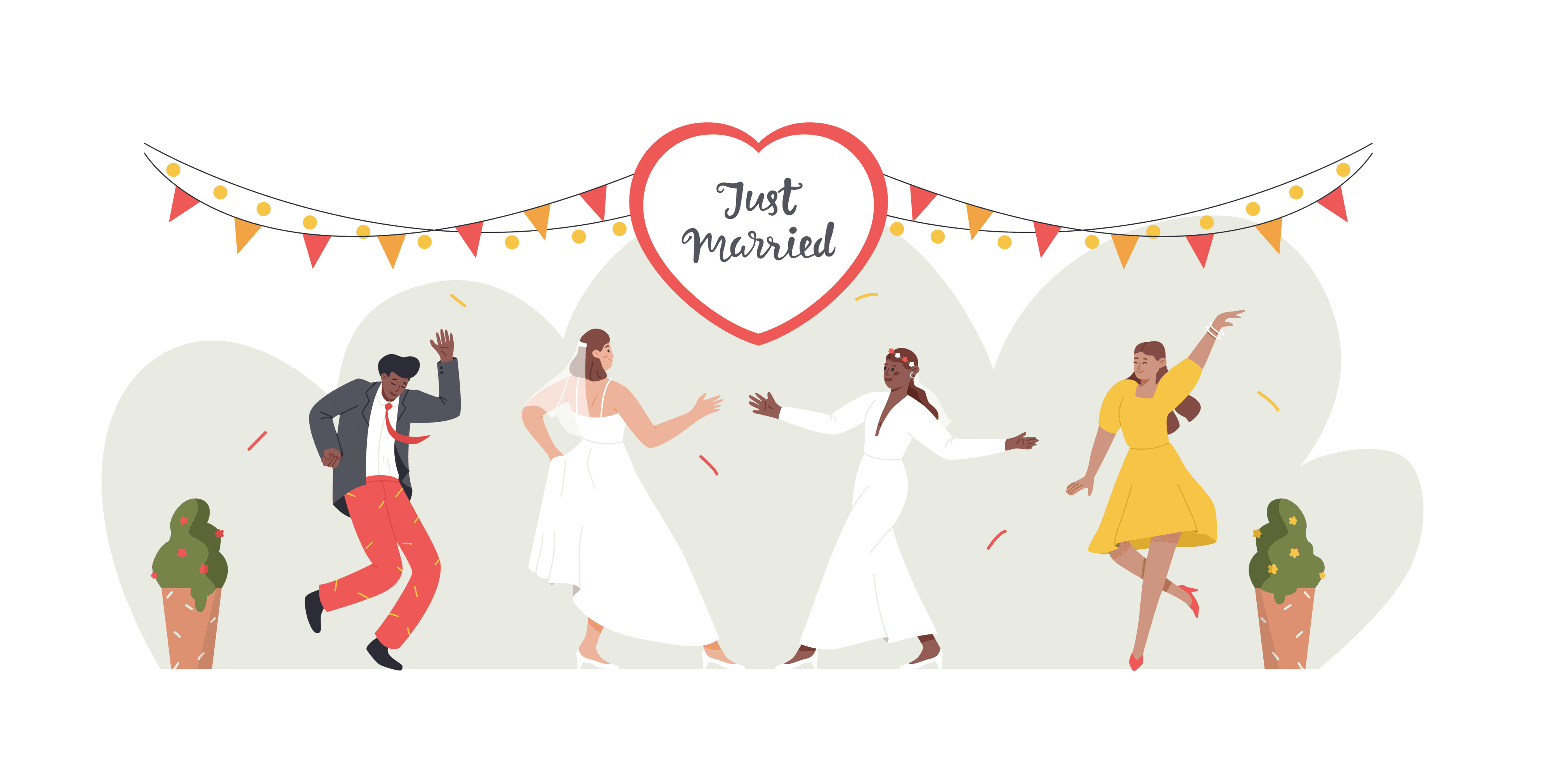 Looking for more information on what Duuo Event Insurance provides to event hosts? Check out our informative blogs and downloadable resources below!
Duuo Event Insurance policy summary
What does Duuo Event Insurance cover? Check out this easy to read policy summary which provides a quick description of each coverage covered under our policy.
Email content
A simple way to show our pricing structure! Distribute to vendors looking to learn more about Duuo's coverage and how much their preferred policy will cost.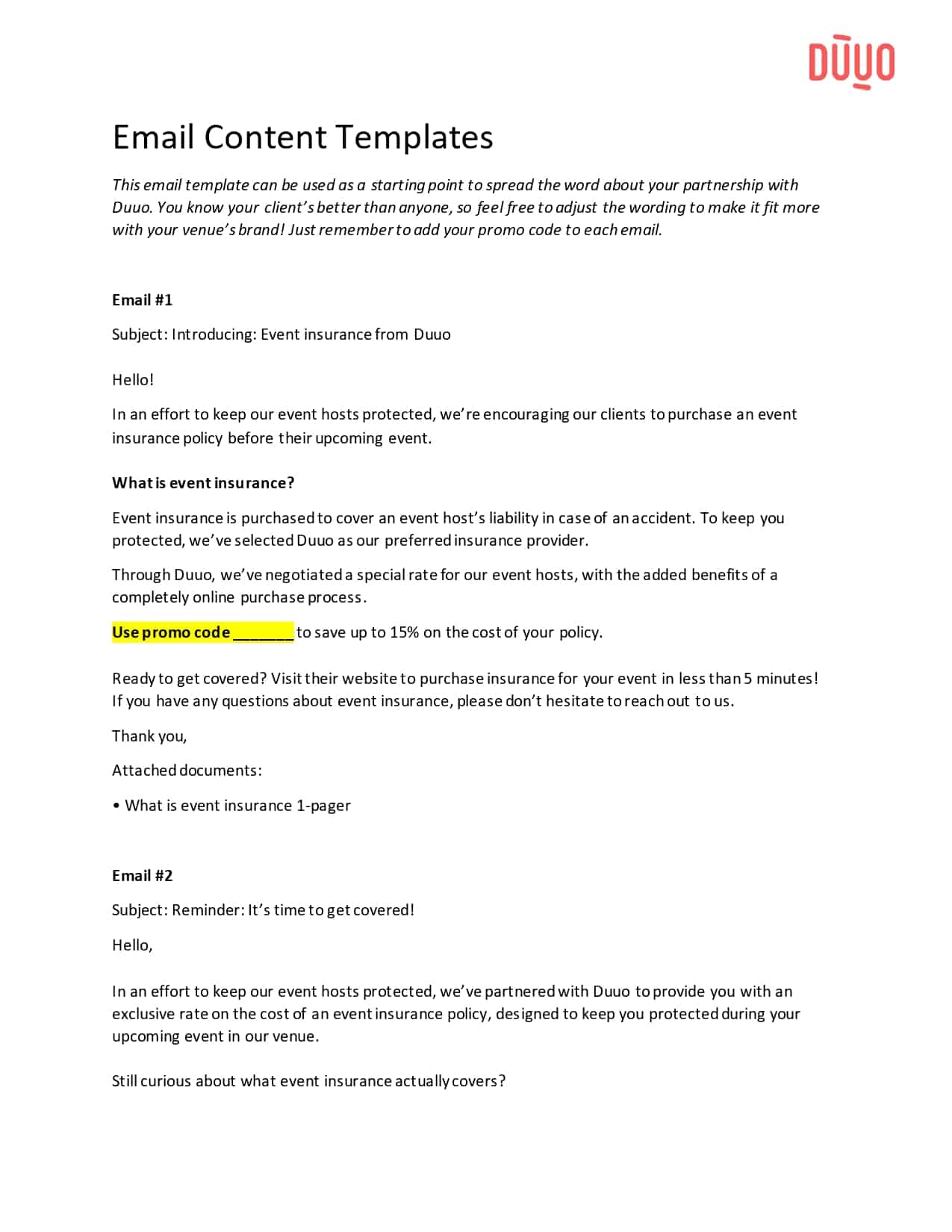 What is event insurance?
As your hosts start to plan their event, make sure they check out our handy 1-pager to learn more about the benefits of purchasing an event insurance policy.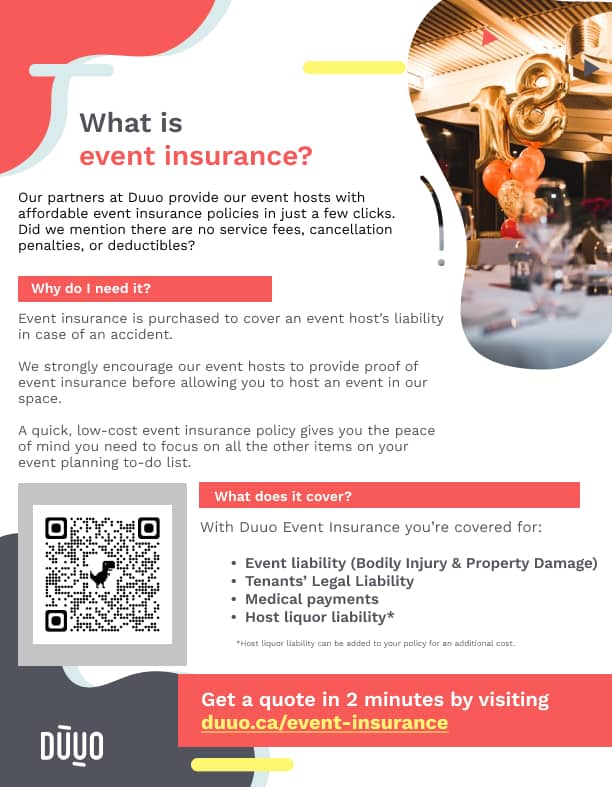 Meet Rebecca
While we always want things to go according to plan, Rebecca's story shows what can happen if something goes wrong. Check out her story here and find out how her Duuo policy kept her protected.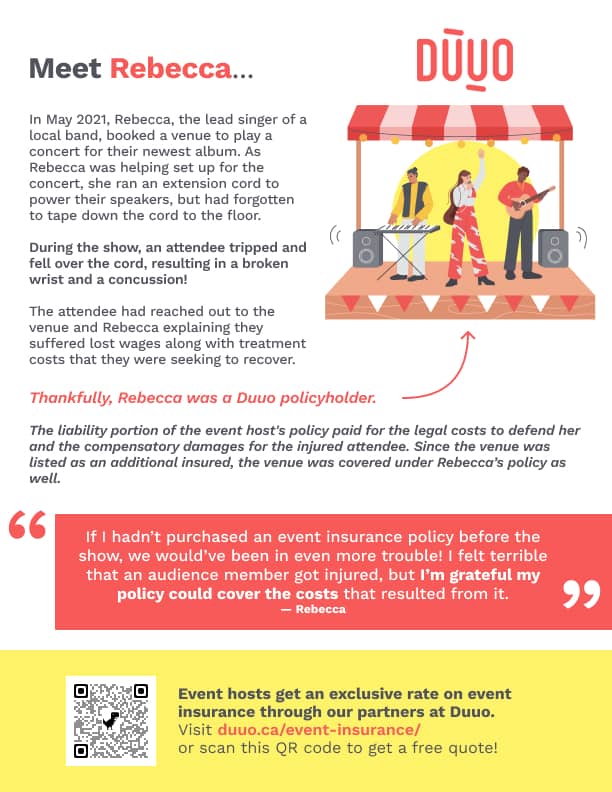 Logos
If you have any questions about using our logo, just give your account manager a shout! They'll let you know the best way to use the Duuo logo and how to add the right hyperlink. Check out our blog
Learn more about the importance of requiring event insurance in our latest blog, "Why venues should ask event hosts to purchase event insurance".