In today's competitive rental market, still reeling from the shakeup of COVID-19, landlords and property managers have to go above and beyond to generate qualified leads for their rental units.
But how do you advertise a rental unit in Canada in 2022? What's the competitive edge that still earns you a good price for your rental property?
With the help of the experts at liv.rent, we're going to talk about how you can automate your rental process and get better leads.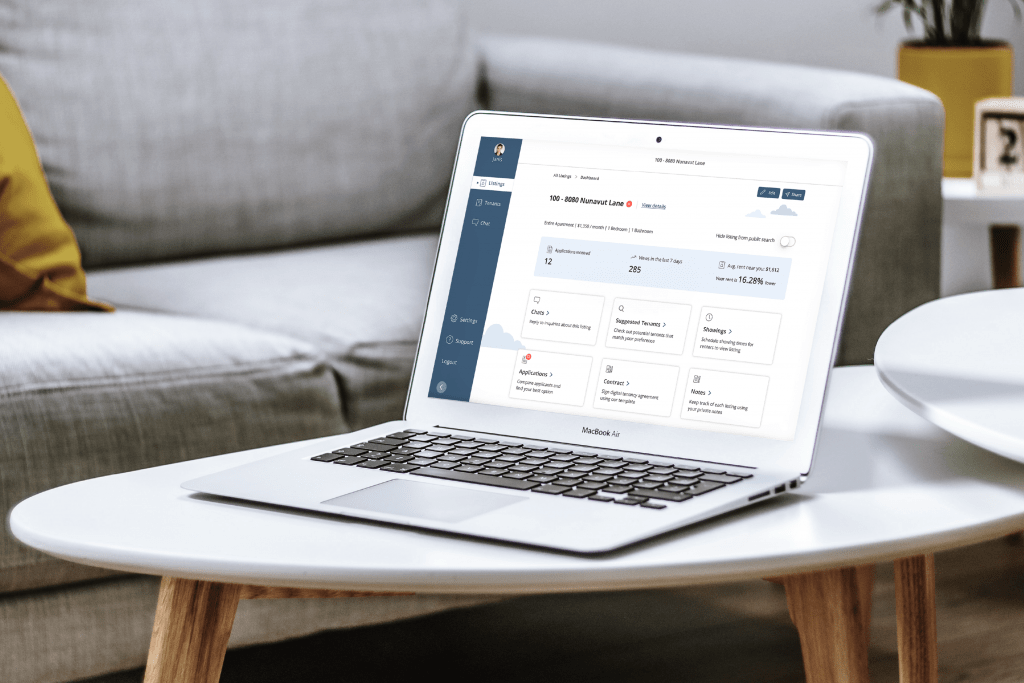 1. Use social media
The main platforms that are useful for landlords and property managers are Instagram, Facebook and YouTube.
Instagram for landlords
Post images of your property with relevant hashtags and geotags
Do live Instagram tours or walkthroughs of your property, then save them as IGTV videos on your profile
Follow other landlords and property managers to see how they're leveraging social media
Facebook for landlords
Facebook Marketplace
Paid Facebook ads
Remember to interact with people in groups where renters are asking questions and looking for places to rent. Comment on their posts and send them a message if they seem like a good fit for your unit.
YouTube for landlords
Did you know that after Google, YouTube is the largest search engine? Try these to increase exposure:
Upload your video and 3D tours to YouTube
Use the video to cross-promote on your other channels.
2. Leverage partnerships to get tenants move-in ready
If you're a landlord or property manager, then you probably already know why it's a good idea to require your renters to have tenant's insurance.
A way you can make it easier for your new tenants move-in ready is to partner with an insurance provider like Duuo, who can make it effortless for tenants to obtain insurance prior to signing their lease.
They let renters get instant quotes and buy insurance online in minutes. Having Duuo as your partner in insurance ensures that renters are getting the best deal on coverage, while you enjoy the peace of mind that comes with knowing your tenants are covered.
3. Offer enticing rental incentives
In a saturated renter's market, offering rental incentives can set your unit apart in a sea of listings and entice people into renting your suite.
Rental incentive #1 — free rent
You can advertise one month of free rent when your tenant commits to a one-year lease.
Rental incentive #2 — discounted rent
You could list a unit with a promotion of 20% off rent for the first four months of your lease — significant savings for the renter that doesn't interrupt cash flow.
Rental incentive #3 — freebies
Promote special freebies that come with your unit. This can include things like:
Free parking

Free storage lockers

Free additional sets of keys, where a fee would normally be charged

Reduced security or pet deposits
4. Create video & 3D tours 
Videos and 3D tours are worth the investment because not only do these video tours get you stronger leads, but they're also a way for you to screen tenants and filter out weaker leads fast.
You can reply to inquiries about the unit with the link to the video or 3D tour and save both you and the renter a lot of time from going back and forth. Potential tenants who watch the video tour are likely very interested in the suite.
5. Automate with digital rental platforms
Many rental platforms will have some of these features, but liv.rent is the best choice because it has them all for one flat rate, making it a great choice to move forward and scale your business.
Listing syndication
Fill out your listing once and use syndication tools to push it out to multiple channels, including:
Craigslist

Kijiji

Zumper

Facebook Marketplace & more
If you're not leveraging every listing site with syndication, then you're leaving a lot of qualified leads behind.
Contract Creation
Save the paperwork. Use digital contracts that automatically populate with data. Renters can sign and send documents easily, even on their phones. This reduces back and forth and helps everyone save time and money.
Cloud Storage
Stay organized by keeping all your contracts, chat history, rental payment receipts, and contact information in one centralized place that isn't your email inbox. Smart storage solutions let you bring the contracts for your entire building with you anywhere and keep everything safely secured until you need to access it again.