Join the Duuo Team!
Help us empower Canadians with innovative insurance solutions
Will you like it at Duuo?
When you join Duuo, you'll instantly become a critical member of a small, energetic, ambitious team. While we work mostly remotely, we also meet in person throughout the year to talk strategy and have a little fun!
Honestly, we do tend to push the pace on our projects. But we're also committed to offering manageable workloads and respecting your work/life balance. We know our employees work hard, so when life throws you a curveball we'll always do our best to accommodate.
So if you like the idea of an ever-evolving job description, working on a wide variety of projects, and having the freedom to proactively seek out ways to do things better – we think you'll love working at Duuo!
Our Story
Duuo was created by The Co-operators, a proudly Canadian insurance company founded in 1945 by a small group of farmers and social pioneers who felt traditional insurance didn't meet their unique needs. That's why they invented a different kind of company designed especially for them.
Duuo is the 21st century version of this mindset. We just see insurance differently. That's why we've created new, on-demand solutions to meet the ever-changing needs of Canadians living and working in a highly innovative and fast-paced digital economy.
"I'm constantly learning new things at Duuo. Although I'm celebrating 23 years in the industry this year, I'm still routinely feeling like an intern and I love it!"
Luc L, Claims & other "Timey Wimy" stuff (for those Dr. Who fans)
"Working at Duuo is fast-paced, challenging, and exciting. You are always encouraged to express and experiment with new ideas."
Jeff H, Marketing & Sales
You'll definitely feel challenged at Duuo, but it's also a lot of fun. The team is extremely friendly and supportive... Almost suspiciously so!
Eric T,
Sales & Marketing
"Duuo offers a fun and stimulating space to work collaboratively. It's very rewarding to be part of a team that's open to new ideas and doing things differently!"
Sunni S, Sales & Customer Support
Our philosophy
At Duuo we like to think of ourselves as the neighbour you turn to for advice, the friend who won't let you go at it alone, and the company who gets that while insurance may never become exciting it should at least be easy!
At our core, we're committed to innovation and enabling Canadians to feel financially protected when they venture out to try new things like renting out that spare bedroom in their house.
Benefits
At Duuo, you can enjoy the agility of a startup without having to sacrifice your benefits expectations. As part of The Co-operators, all Duuo employees enjoy a very competitive total rewards package. Some of our benefits:
Health and dental coverage
Pension program
Employee bonus program
Health/Fitness spending account (coming in 2020)
Flexible work hours
Work-from-home option (actually preferred)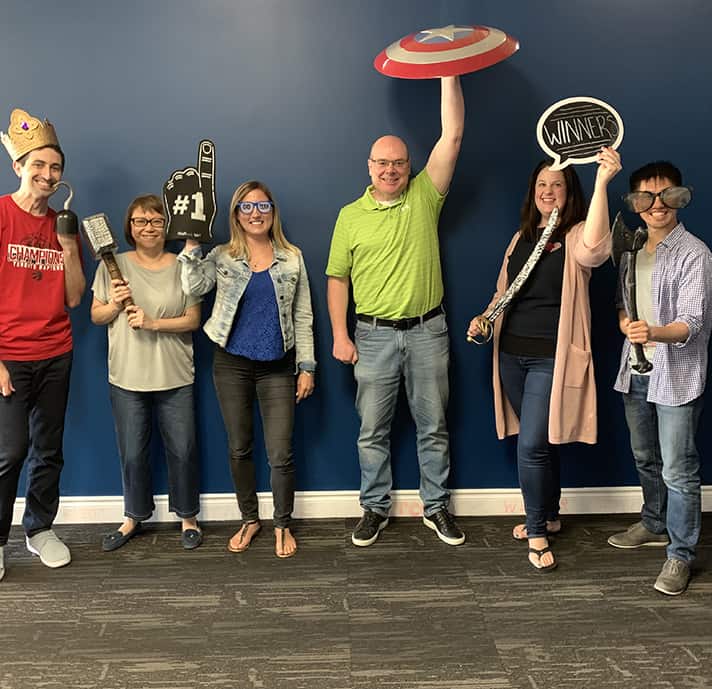 Job Openings
We're currently hiring for the following positions:
Excited to work with us... but don't see your position listed?
Email us if you want to be considered for future opportunities