As the owner of an independent photography and video business, you're well aware of the time and effort that goes into running a small business! From scheduling shoots to connecting with clients, to editing for hours on end; it's important that you protect your growing business. It's unfortunate to say, but accidents happen; in fact, they happen more frequently than you think. By protecting your small business now, you'll have a greater chance of growing by avoiding unexpected accidents! 
With that said, you may be wondering why you even need insurance and how purchasing coverage would actually benefit you as a small business owner? To help you out, we've jotted down some points to consider as you get ready to expand your business: 
It's important to note that the coverages described below may be subject to limitations and exclusions.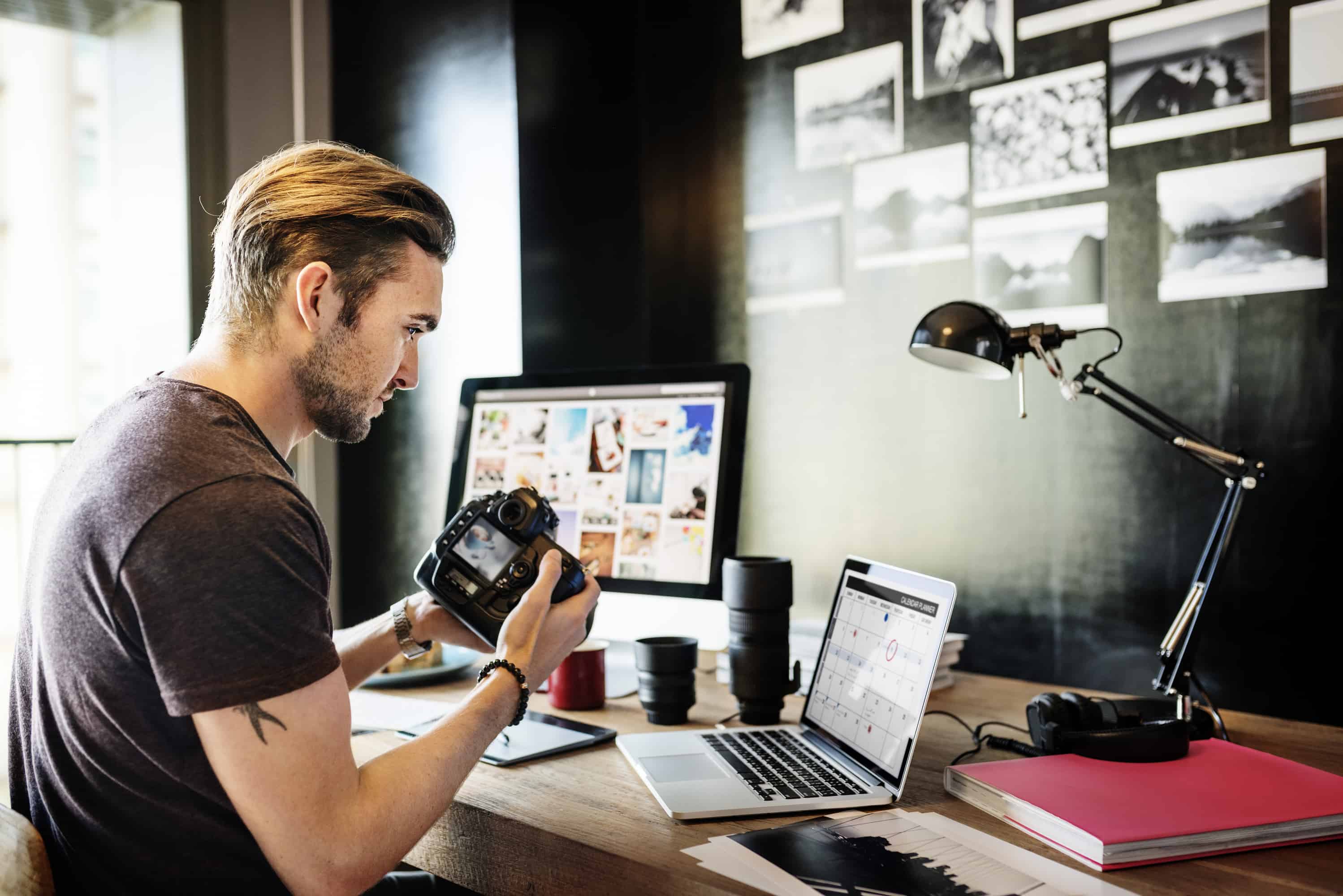 1. Coverage for theft and vandalism
As a photographer or videographer, it's likely you have items you want to protect (such as cameras and equipment); and when you look at the total cost of all your equipment, you may start to realize that having to replace everything at once would be challenging! 
Let's say your studio was broken into in the middle of the night and your shooting equipment was damaged or broken beyond repair. Not many people have that kind of money lying around, which is why Duuo Small Business Insurance comes with an optional business contents coverage that's designed to reimburse you for the repair costs of these items up to their actual cash value. Through this optional coverage, you can avoid paying hefty amounts from your own pocket to repair the stuff you need to do your job. 
2. It may be a requirement!
If you rent out a space for your work, such as a studio, it's important to know that a landlord's coverage (if they have it) typically doesn't protect renters. Because of this, landlords may require you to purchase insurance before you're able to rent out their space! 
It's important to note that some of your clients may require insurance before you get started on your job. Let's say you were hired to film a music video, the musician may require insurance to ensure that any potential damages caused by you on set can be easily paid for. By having insurance in place, you can avoid losing out on opportunities that are sure to give your business great exposure! Furthermore, it's an automatic indicator to potential clients that you're a credible and trustworthy business to work with.
3. Mitigating the risk of weather
Extreme weather calls for taking extreme precautions! If you're a photographer who tends to shoot in the great outdoors or city streets of Canada, you know the weather can be unpredictable at times no matter how well you prepare beforehand. Imagine you were doing a shoot at a local park when all of a sudden a severe storm rolled in, and before you could begin to pack up and shelter your equipment, damage had already been caused. Duuo Small Business Insurance is designed to cover the cost of equipment repairs in the event mother nature takes a turn for the worst while working!
Coverage for Business Tools and Equipment is an optional addition to your policy and may be subject to limitations and exclusions.
To conclude
Here at Duuo, your hardwork doesn't go unnoticed, which is why we've created a small business insurance product to ensure folks like you are able to protect all that you've built! With policies starting at just $40/month, your small business can be covered at an affordable price. Not to mention, Duuo offers month-to-month policies, that way you can effortlessly keep track of all your monthly business payments.
Feel free to get a quote on our website, or alternatively, reach out to one of our licensed sales reps through the chatbox to learn more about how Duuo Small Business Insurance can get you and your business protected!