As an independent contractor with a lot on the go, insurance is probably the last thing on your mind. That said, having the right insurance coverage in place will not only protect you in the event of an accident, it may enhance your client's confidence in you, increasing your chances of securing a new job. As you set out to find the right contractor or tradesperson insurance (or as we call it, small business insurance) that fits your unique needs, we've created a handy dandy guide to help you learn more about the insurance terms you need to consider before purchasing a policy.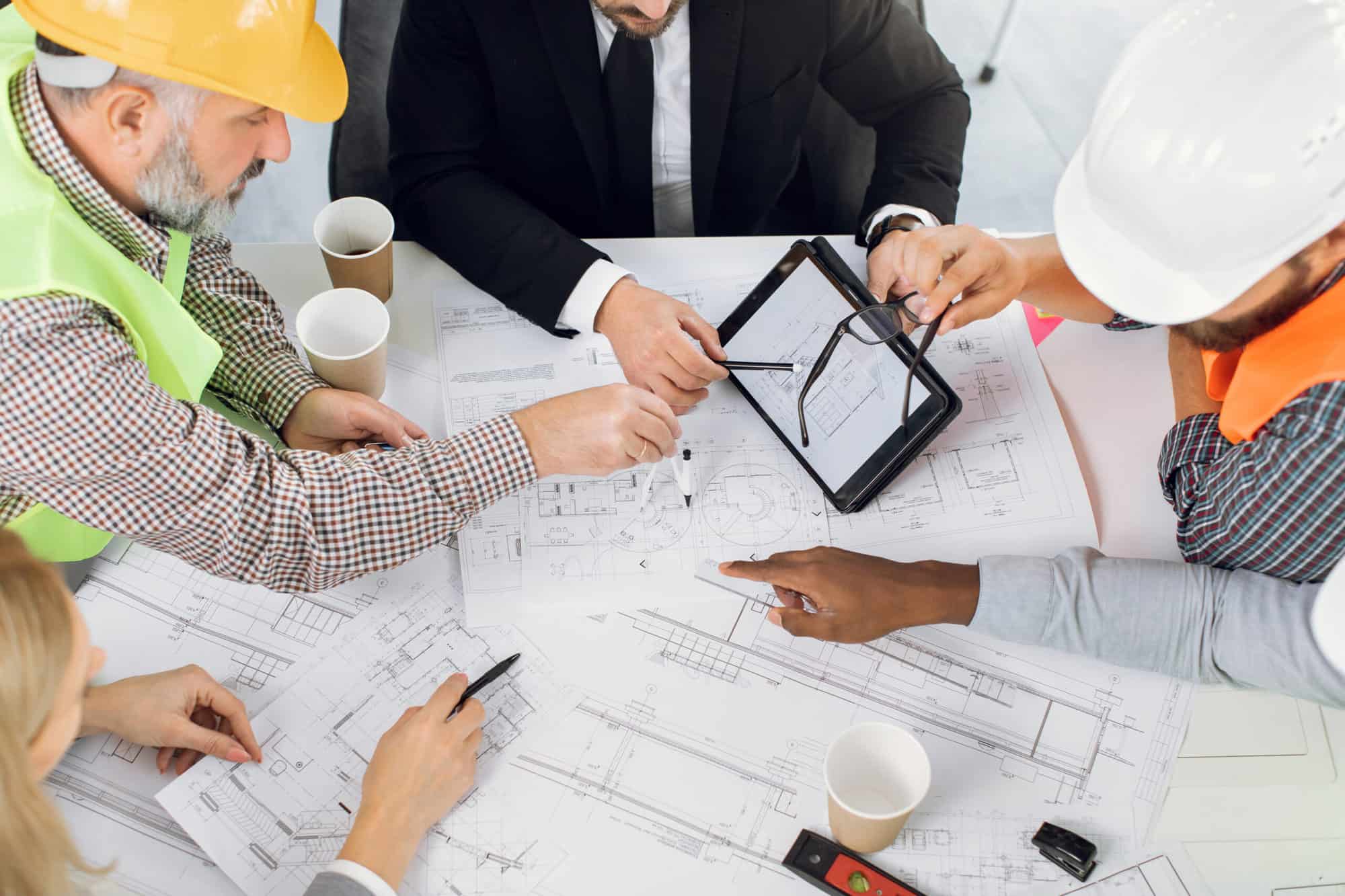 First of all, why should an independent contractor purchase insurance?
Here are three situations that a contractor may find themselves in over the course of their career. 
Say you were hired to paint someone's hallway, but you accidentally spill paint all over their expensive new carpet. Since you made the spill, you're responsible for the damage which costs thousands of dollars. The property damage liability section of your policy is designed to provide compensation for what you've damaged, like the paint stained carpet.

Imagine you're an HVAC contractor and you get a call from a client explaining that the system you installed has fallen and caused damage to the client's property, or even potentially bodily damage. Contractors insurance protects workers in situations like this, with coverage designed to cover the cost associated with the physical damage as well as bodily injury.

Pretend you're a carpenter and you have all your tools in your garage at home. You wake up the next morning to find that

your garage has been forcibly broken into and all of your tools have been stolen

.

In order to continue your work, you need to quickly replace thousands of dollars worth of tools. Contractors insurance is meant to cover the cost of these stolen tools. 
So what exactly is included in a contractor's insurance policy?
Contractor's insurance from Duuo consists of two main coverages and some optional coverages, all designed to protect you in each of the situations described above. We're detailing the actual insurance information and breaking it down with our own Duuo-tized summary to make it easier to understand exactly what you're covered for. 
The following coverages described may be subject to limitations and exclusions. 
Commercial General Liability
What it is: Commercial general liability (CGL) coverage is designed to protect you and your business from suffering financial hardship in the event you are found legally liable for bodily injuries or property damage to a third party (for example, a customer) caused by the service you provide. 
If you are ever sued for bodily injuries or property damage to a third party, the CGL portion of your policy is designed to pay your legal fees as well as the cost of the damages should you be found liable up to the limit amount. You can learn more about limits by scrolling down to the "what limit should I choose" section.
Duuo breakdown: Commercial general liability provides coverage in the event that you cause damage (property or bodily) and are sued for damages. 
Products-completed operations
What it is: Product-Completed operations coverage protects you in case you have been sued for property damage or bodily injury as a result of your product or completed service. If you are ever sued as a result of your completed work causing property damage or bodily injury, the product-completed operations part of your contractors insurance is designed to cover you for the cost of damages. 
Duuo breakdown: If anyone gets hurt or someone's property is damaged as a result of your completed work, PCO (Products-completed operations) is designed to cover you. 
Business tools and contents coverage (optional) 
What it is: Business contents and tool coverage is designed to protect your equipment/tools from unexpected damage, like a fire or theft through forcible entry. In a situation like this, you will file a claim when your items are stolen/damaged, and after a claims team has completed their investigation into your claim, your insurance company should provide you with the funds to repurchase the equipment/tools so you can get back to work as soon as possible. 
Duuo breakdown: If the items you use to do your work are stolen or damaged this optional coverage is designed to provide you with the money needed to replace the items.
Insurance limits: What limit should I choose? 
When purchasing a Duuo contractors insurance policy, we provide options on what limits of insurance you'd like to select for your coverage. 
A limit is the total amount Duuo would pay in the event of a claim. If you were to file a claim, depending on which limit amount you choose, Duuo would only pay up to the selected amount for this claim. 
When selecting your limits, consider your line of work: If you are working with expensive equipment or if you think you're at risk in the day-to-day of your job, then you may want to select a higher coverage limit for the business contents/tools or CGL portion of your policy. If you don't use a lot of tools and you're not at a higher risk of causing property damage or bodily injury, you may feel more comfortable selecting a lower limit.
Additional coverages 
In addition to the three coverages described above, depending on your situation, there are several other coverages you might want to look into when researching contractors insurance. They include:
Commercial Automobile Insurance: This covers the automobiles you use during your work.

Worker's Compensation Insurance: This covers your eligible employees in the event they are injured on the job. Talk to your insurance advisor to ensure you have the right coverage.

Disability Insurance: This covers you in the event you are injured on the job and can't work.
Having contractors insurance in place is often a requirement when working for a contracting platform or with certain clients. Not only does the insurance protect you, it will also enhance your reputation as it builds confidence in your clients that they are covered in case of an accident. 
Duuo provides contractors insurance that can be purchased completely online starting at just $40/month. All you have to do is answer a few quick questions to get a quote, and then you can easily purchase coverage, all in less than 5 minutes! Our system can also send a confirmation of insurance directly to your client or platform with your consent.
Should you require any additional clarification on what your Duuo Small Business Insurance policy does and does not cover, strike up a chat with one of our licensed sales reps through the chatbox. They'd be more than happy to walk you through our policy coverages!