Guest post by Jo Alcorn
With the launch of Netflix's new show Stay Here, focused on how to turn short-term rentals into a great source of extra income, it's no surprise that one in five Canadians are considering becoming a short-term rental host. So, how do you make your home stand out in this ever-growing sea of listings? Well, giving your space a mini makeover can really increase interest and generate more bookings.
Unlike Stay Here, you don't need to be on TV, hire a designer or spend a lot of money to make your home stand out (although those spaces do look beautiful). In fact, I recently spent the afternoon completely making over a short-term rental property in just a few simple steps.
Here are my seven easy, low-cost tips to enhance and protect any short-term rental property:
1. Individualized charm
This will set you apart and let guests get a sense of who you are. To make guests feel special, try including a welcome note with personal recommendations on where to go and what to eat. Also, leaving instructions around the house on how to use appliances or where to find certain things in the home will make it easier for guests to navigate and it's a simple way to connect and create memorable moments.
2. Minimal look, maximum return
While you want to make the space feel homey, you also want to make sure it feels clean, tidy, and uncluttered. This way your rooms will always look put together and travellers won't feel like they are intruding on your personal space.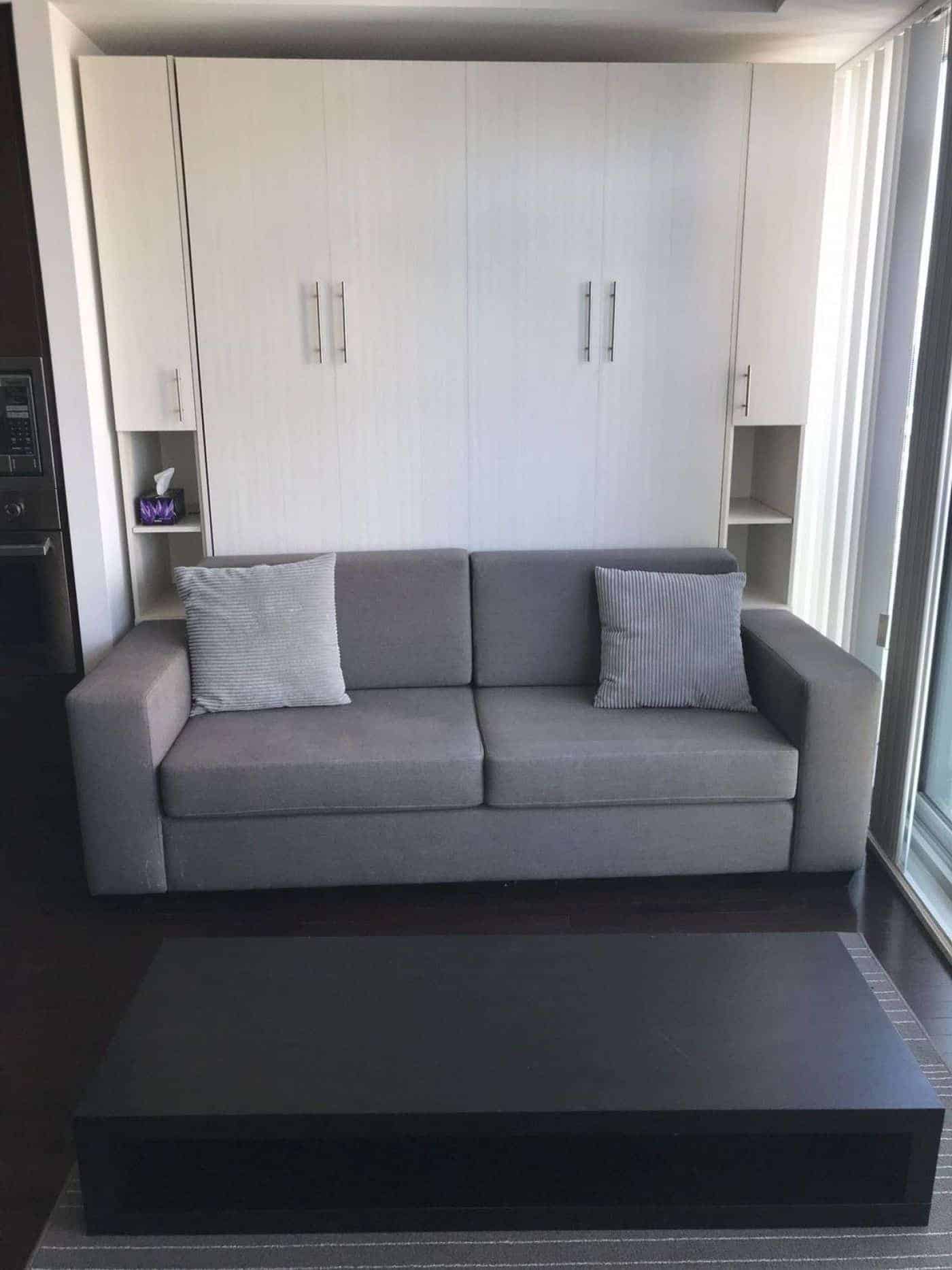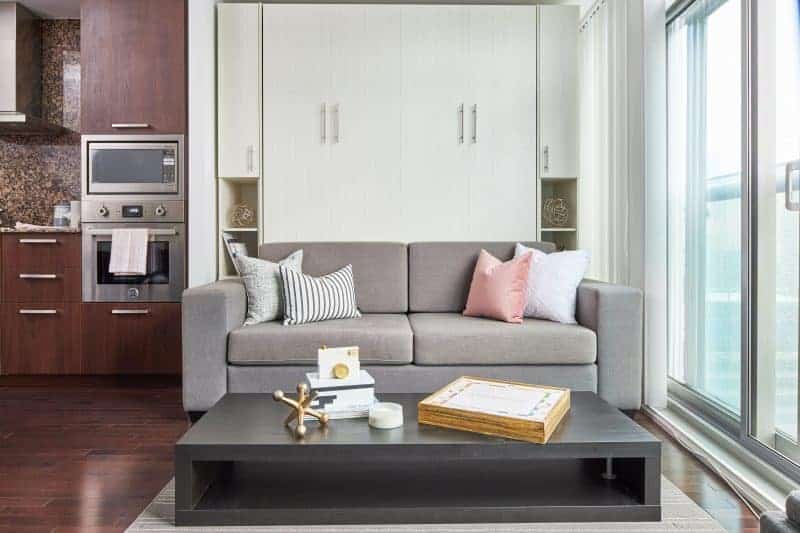 In the living room, I added accent pillows to give the living room a pop of colour, making it look warm and welcoming. The coffee table additions invite guests to feel at home, with board games, candles, and books. Even with these additions, the space still looks tidy and clutter-free.
3. Inject décor 
When it comes to short-term home rentals, travellers look for the coziness and comfort of a real home. Not a sterile hotel room. You want your pictures to bring that feeling to life, so why not add accent pillows that give the space a pop of colour, or some simple artwork that showcases your personality?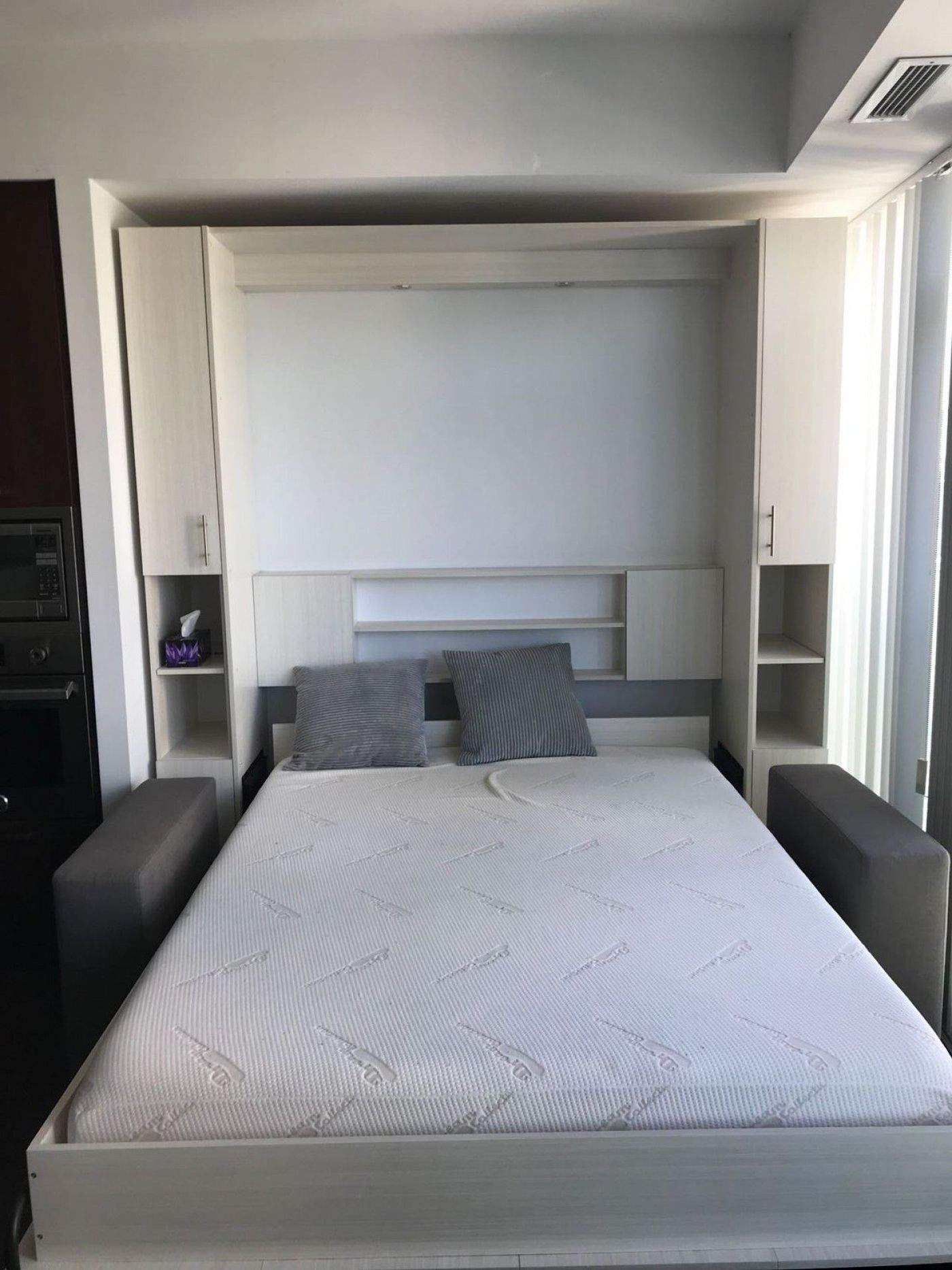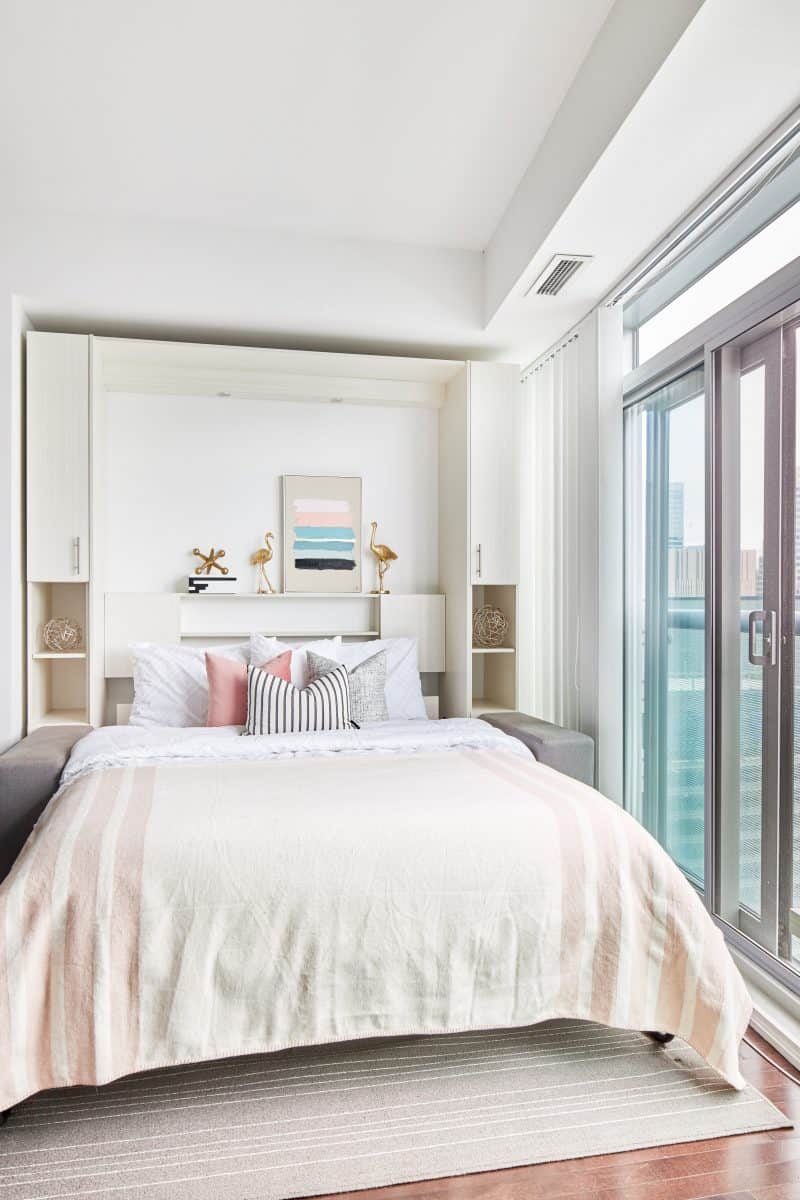 In this studio space, the living area also turns into the bedroom. So I wanted to make sure that while it's the same space, there is an individualized look and feel when converted from living to bedroom. Styling the bed and adding a few personal touches makes the room look more spacious.
4. Ready, set, click
A picture is worth a thousand words, and it's the number one thing that entices a potential guest to book a short-term rental property. That's why the quality of the photo is as important as the staging. You don't need to be a professional photographer to snap a strong photo. Just stick to these tips:
Shoot with a real camera (not your phone) to get better quality photos
Take photos when natural lighting is at its best – this creates a warmness to the images and showcases your home in the best possible way
Save images in high-resolution so you get the best quality photos that showcase your home just as you intended
Your first image sparks interest, so choose it wisely – that hero image can make all the difference of someone clicking on your property or not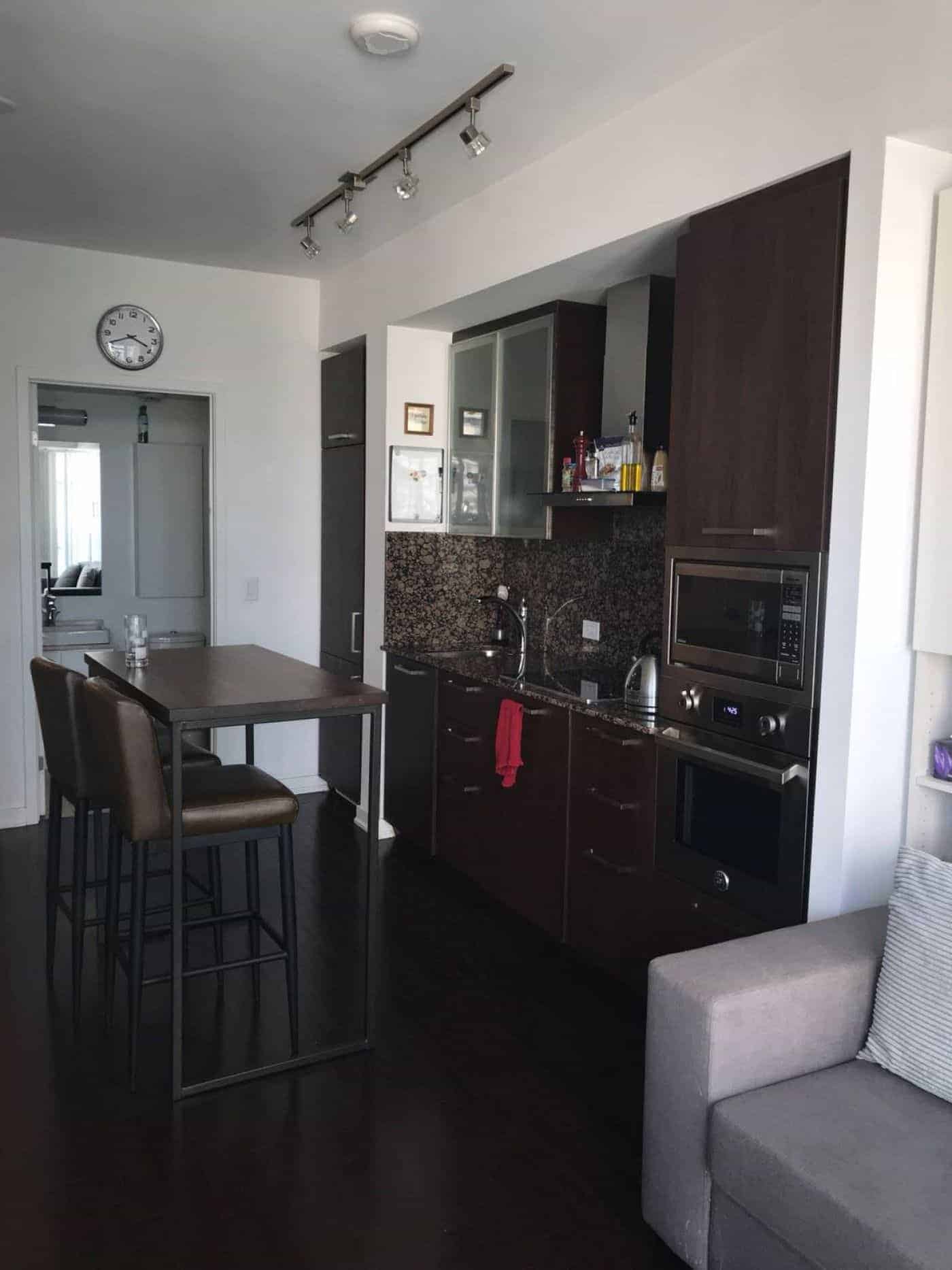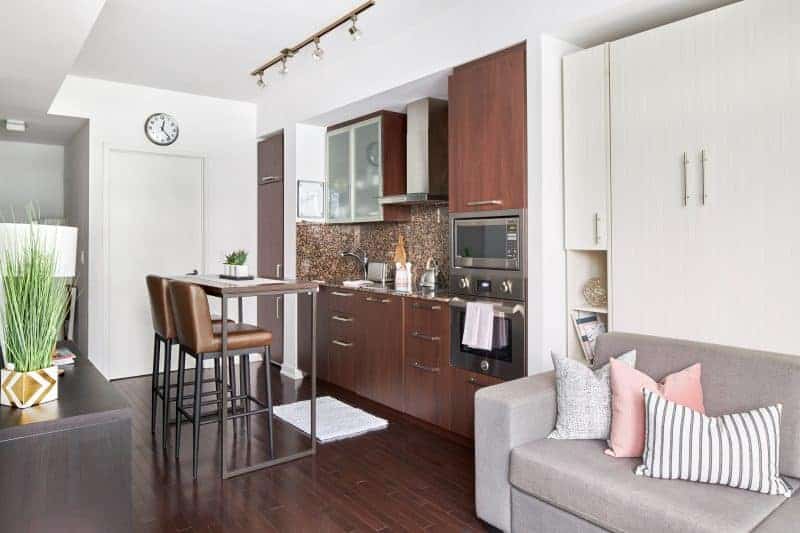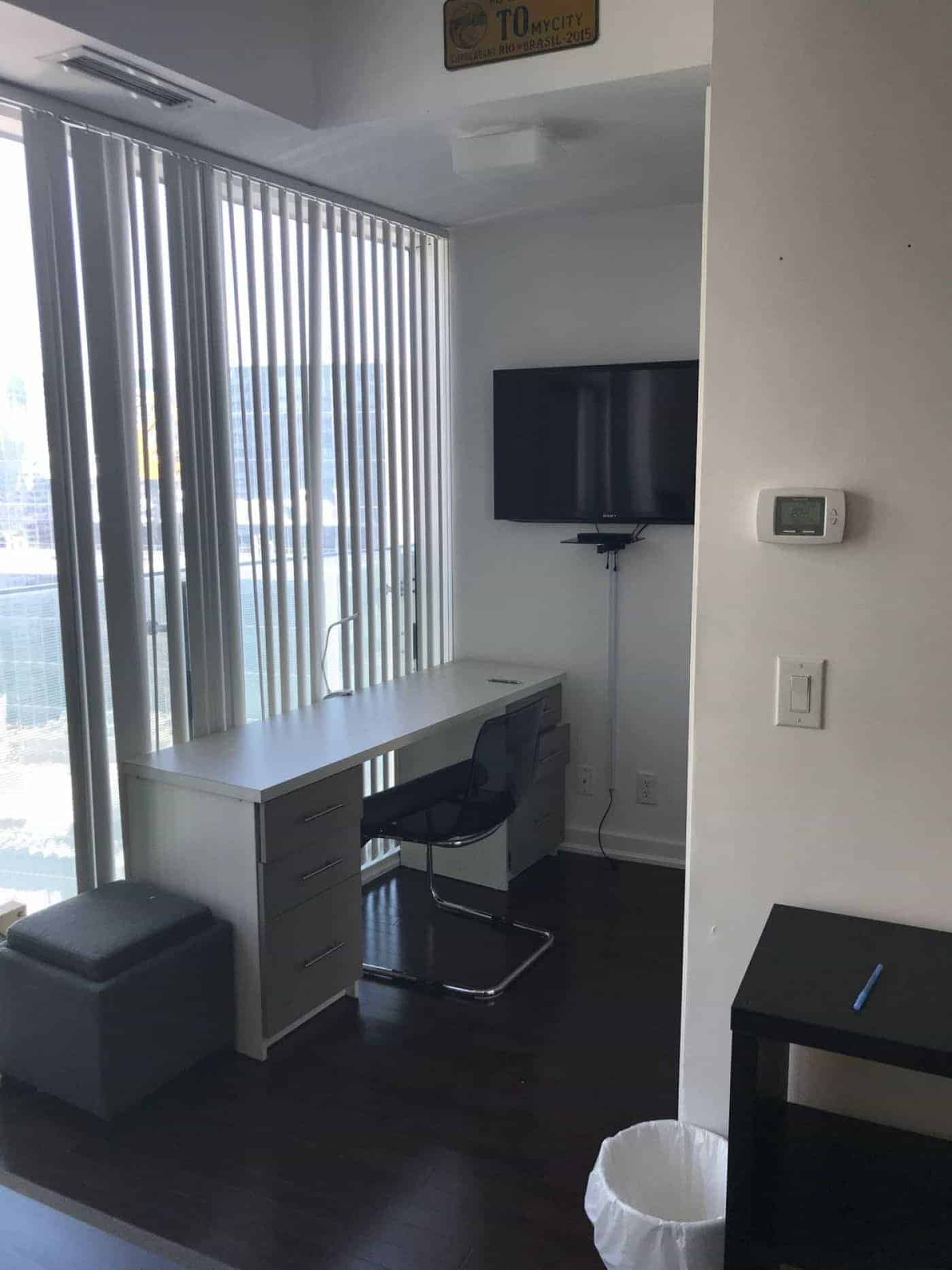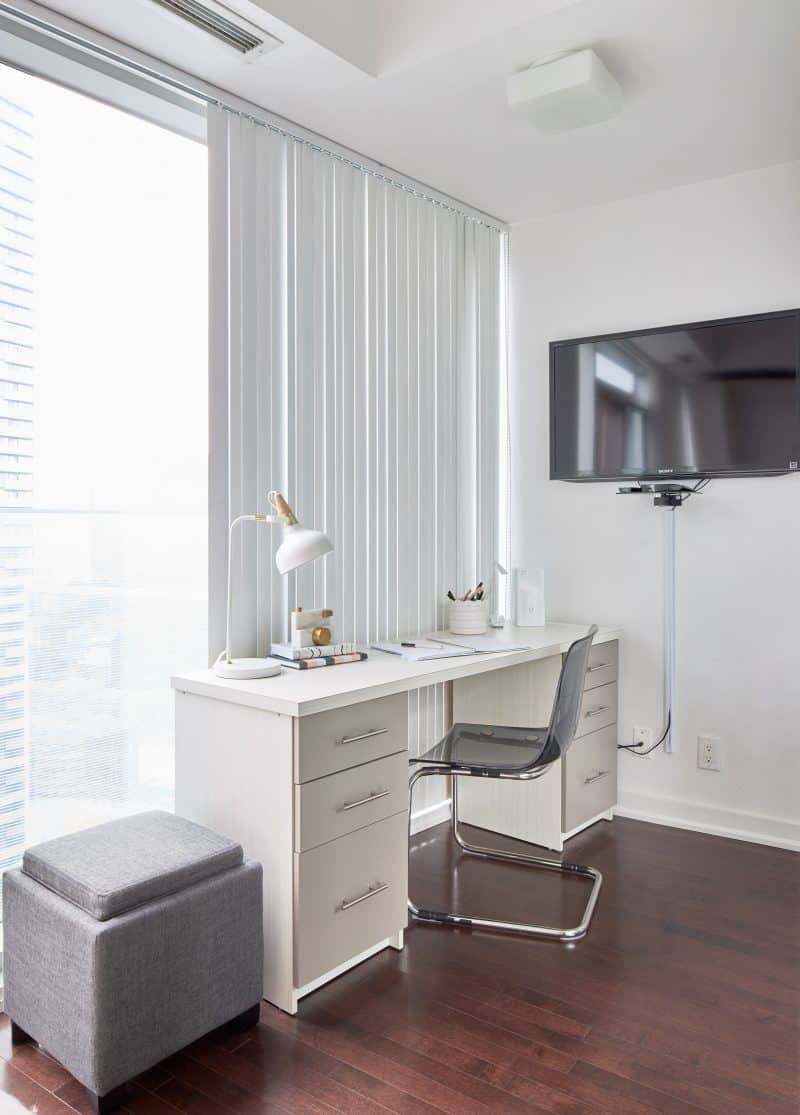 The lighting in the before images was dark and made the space look small. By utilizing the afternoon light the space looks more inviting, open, and even bigger!
5. Keepin' it fresh 
The bathroom is probably the most personal space in the house and one of the hardest to make look inviting, especially in a small space. But there are simple tricks to make people say 'wow' when they scroll to the bathroom shot. I suggest you:
Use natural lighting to make the space look open and inviting
Keep the space decluttered so it looks clean
Keep the shower curtain closed, the garbage bin out of sight, and bathroom products tucked away
Add a few finishing touches like colourful towels and plants to make the space feel homey, yet elegant – these require minimal maintenance but give that hotel-clean feeling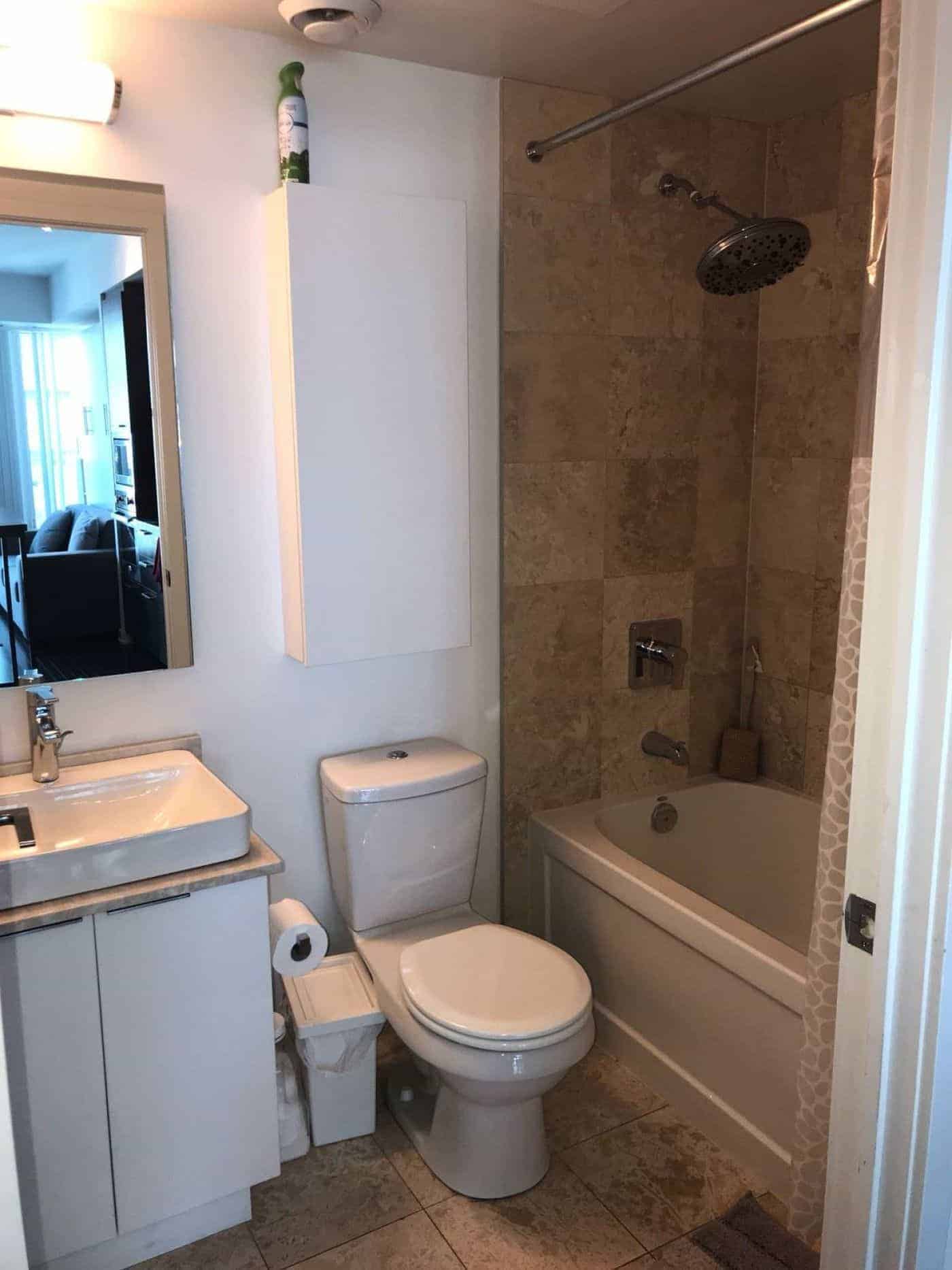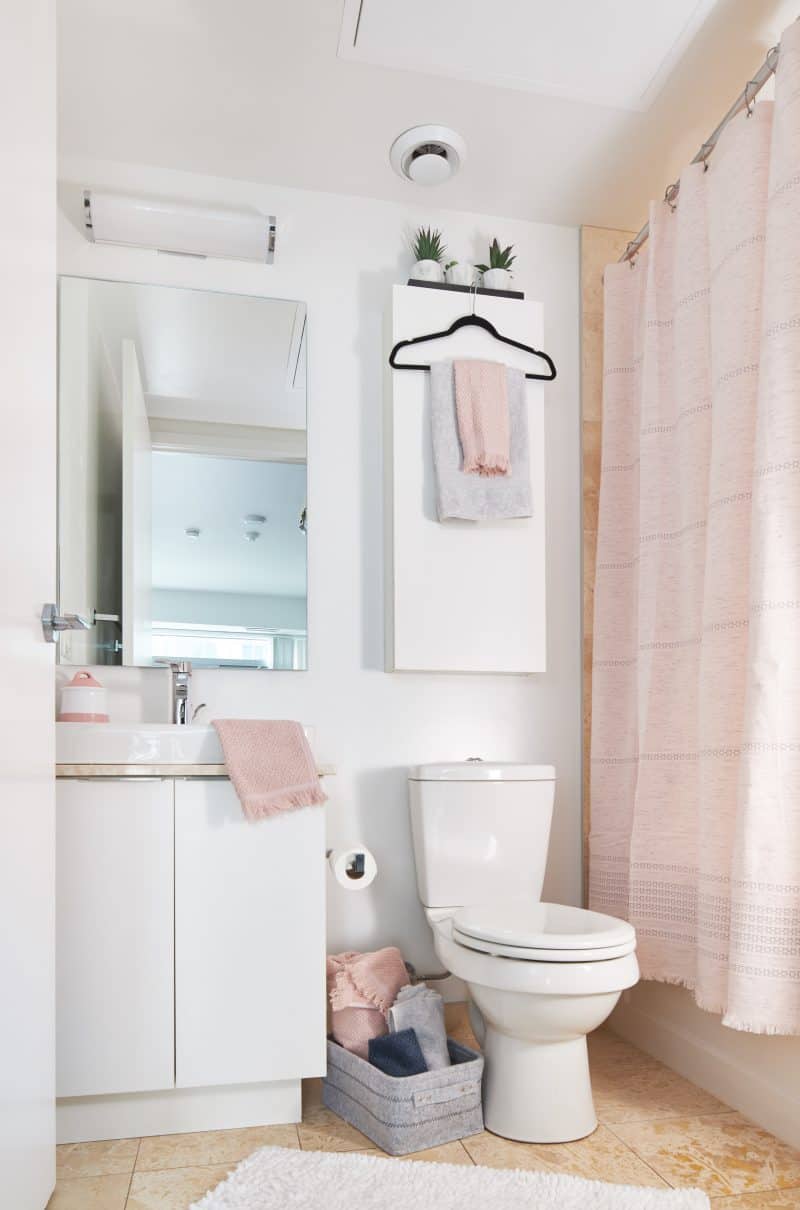 This was my favourite room to makeover. The natural light, accessories, and finishing touches opened the space and made it inviting.
6. Hook people with words
The description you create is almost as important as the photos. Not only does the description allow you to show off your personality, but it allows you to bring your space to life in a way photos cannot. Be concise and make sure your photos match your description. For example, don't talk about the spacious bedroom on the second floor if you don't have accompanying imagery.
7. Protect your home
Now that you have the tips you need to create a sought-after short-term rental property, make sure it's protected. Check your home insurance policy – if it doesn't clearly state that short-term rental activity is permitted, you may not be covered for short-term rental related losses.
That's why I always recommend getting Duuo as an added layer of protection. As an on-demand insurance service, Duuo allows you to pay only for the nights you want short-term rental coverage. It's designed specifically to protect short-term rental hosts and their homes regardless of the listing platform.
Ready to get your quote on short-term rental insurance? It only takes 25 seconds: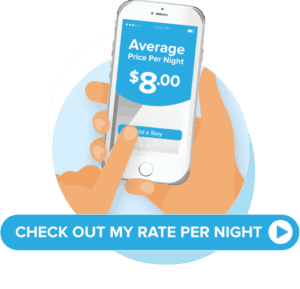 Jo Alcorn is a celebrity interior and home product designer, expert instructor, corporate ambassador, and TV personality.  To learn more about her line, visit click here. Follow her on twitter at @Jo_Alcorn.