In June of 2021, The Town of Stratford was in the very early stages of planning their annual fall festival. After cancelling the previous event, community members were excited to reunite with friends and neighbours as they celebrated their town.
Around this time over in Duuo-land, we were excited to attend our first-ever Federation of Canadian Municipalities conference (the event went online in 2021). In an effort to connect with communities across Canada to discuss the ways that our event insurance offering could support their community events, we decided to host a contest. We asked participating municipalities to tell us what made one of their community events so special and would award the most engaging event with a $5,000 sponsorship.
We received an outstanding number of responses from communities across the country. Reading through each and every one of them was heartwarming, showing us just how much we've all missed gathering together over the course of the pandemic.
Out of all the incredible submissions, one event stood out above them all. The Town of Stratford described their town and event like this, "Stratford's vision where residents' social, physical and spiritual needs are met, where our culture is diverse and thriving, where our heritage is protected and celebrated, where our natural environment is protected and respected would all be celebrated in one event."
As a carbon-neutral organization, Duuo is committed to supporting partnerships and initiatives that promote the idea of giving back to the environment. Similarly, we believe in Stratford's mission of promoting trails, park spaces, ethnic and cultural diversity and inclusion.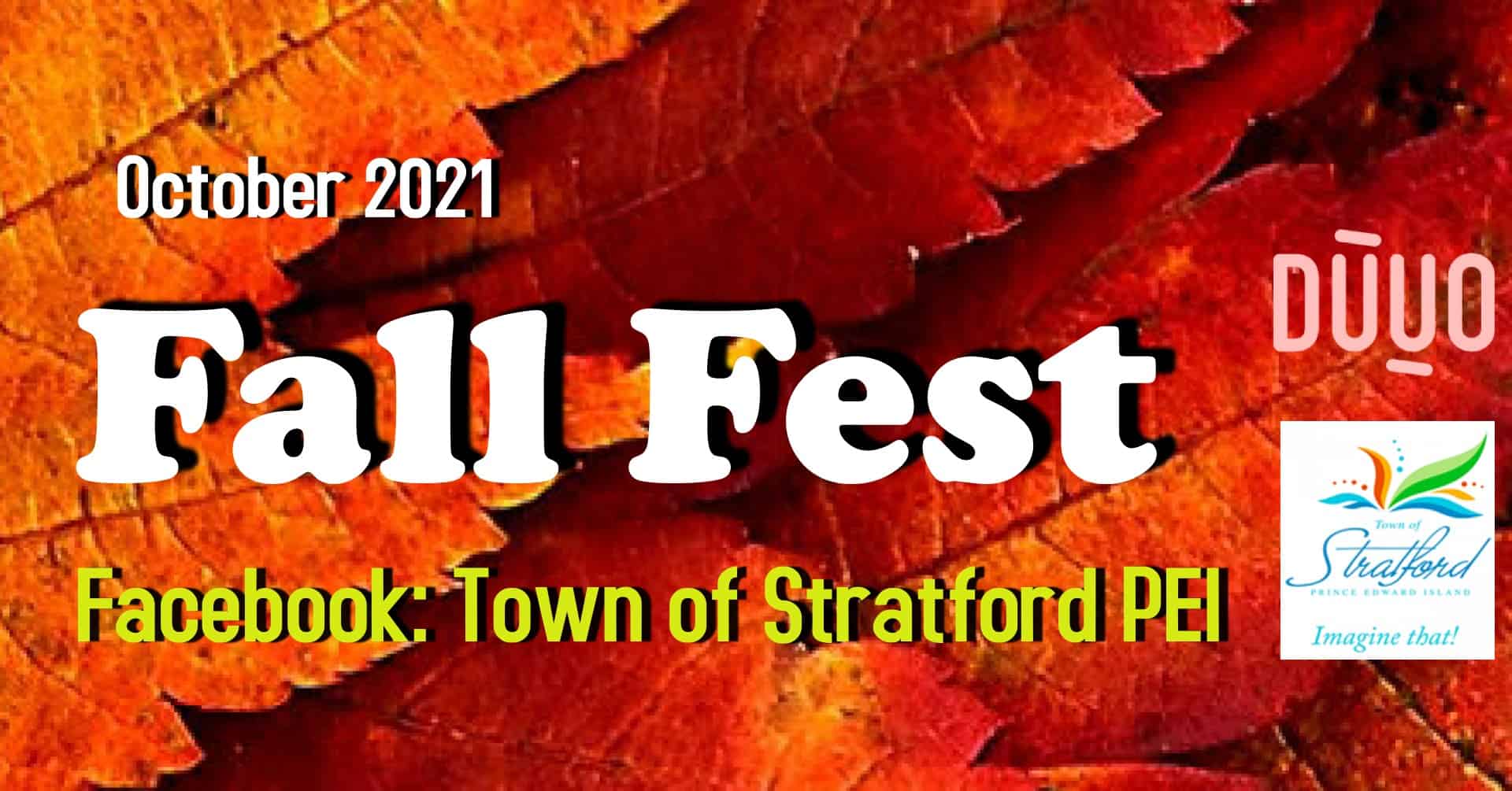 After awarding Stratford the $5,000, we got to work with their Fall Festival team, planning ways that we could work together to make the event a success (and hey, maybe a few Duuo team members were looking to snag an invite to the party!) As we worked to develop this partnership, we:
Created custom marketing material
Offered a preferred rate on event insurance
Created a plan for on-site demos
Added Fall Festival to our preferred vendor insurance flow, allowing any event vendors to receive a preferred rate on the cost of their coverage, and more!
The event was planned for the first weekend of September, and everything was looking ready to go!
Unfortunately, Covid had other plans, something we've all become a bit too used to over the last few years. With case numbers rising, the team from the Town of Stratford found that restrictions would not allow them to host the event in the way they had envisioned.
After so much back and forth with this virus, it would be more than acceptable for the team to sit back and wait for next year's event. But this group was not like that. Something we learned about the town's Fall Festival team was that they were genuinely dedicated to providing community-building experiences in their town.
They swiftly flew into action, shifting their plans for an in-person event and taking everything online. They quickly adjusted signage, started a social campaign highlighting the town's trails and parks, offered fall activity ideas that could be conducted safely, recipes, and more. They created an Interactive Nature Walk, which encouraged residents of all ages to get outside and embrace fall. The Stratford Library installed a "Story Trail" at Fullerton's Park, Cotton Park, and at the Town Centre, for families to read a story as they travelled the trails. They created free art kits for residents to enjoy. They even decorated local parks and the town centre with items from a local farmer! It's almost hard to believe that this incredible online event was a backup plan.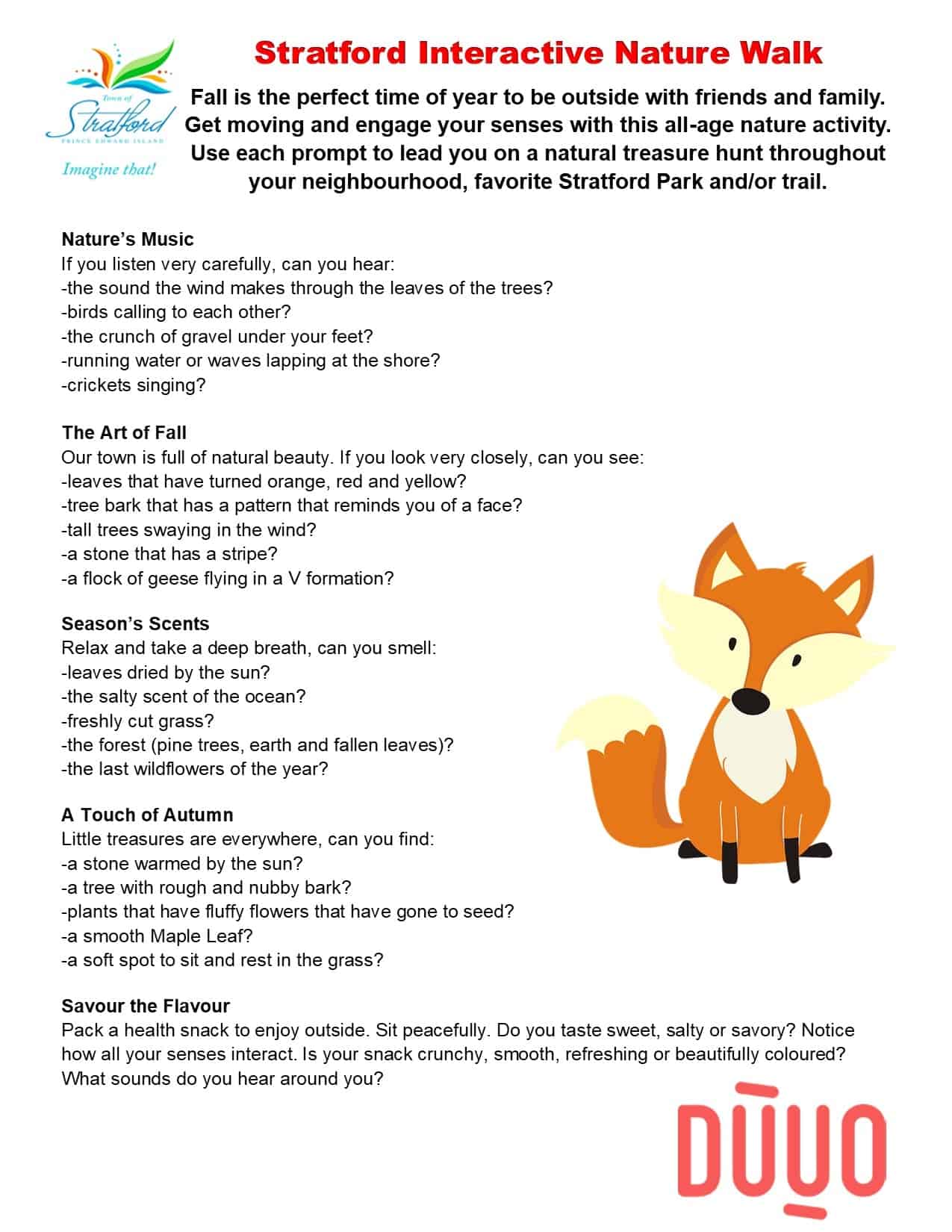 Caption: Stratford's 2021 Fall Festival Interactive Nature Walk.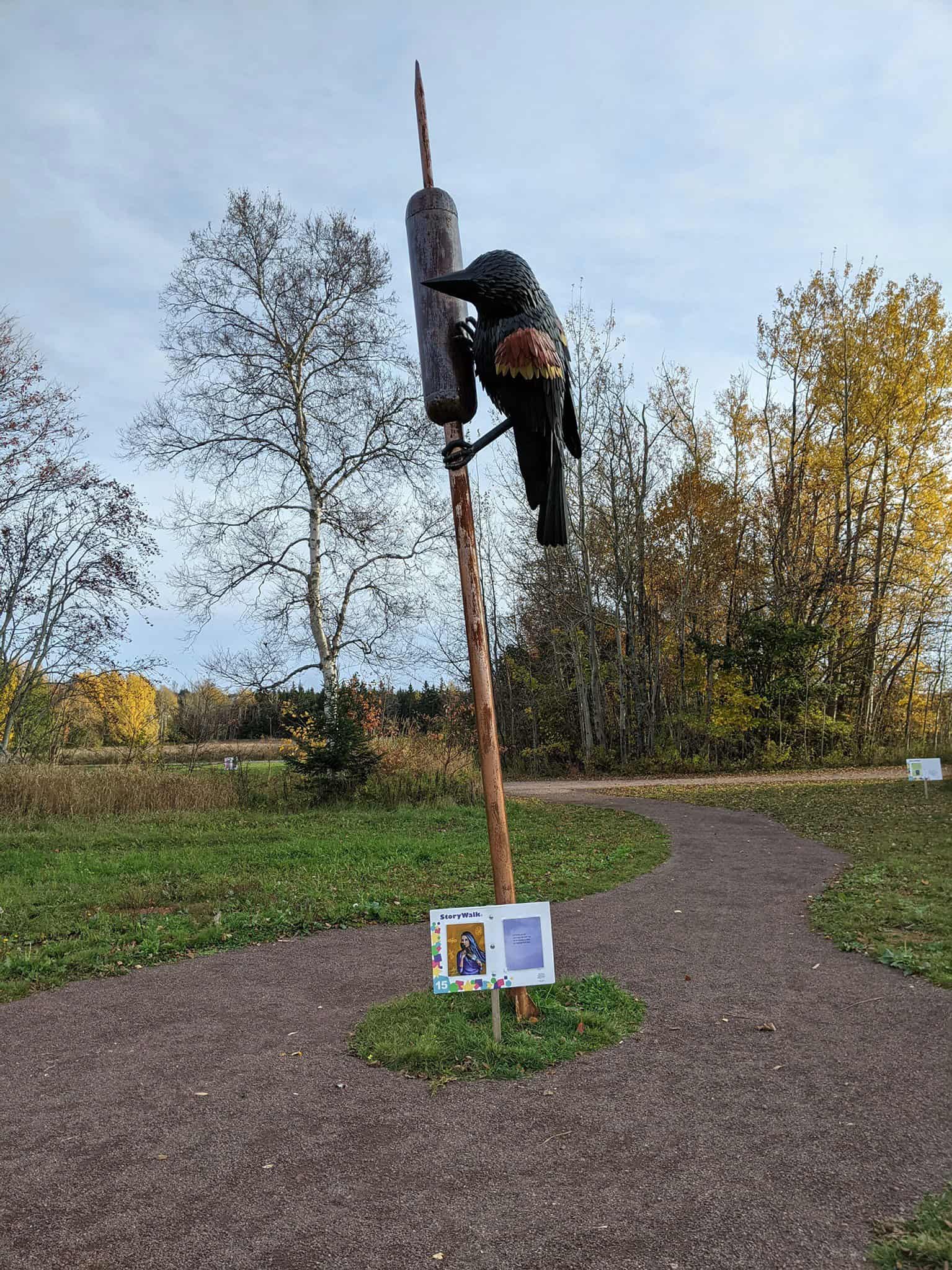 Caption: "Story Trail" installation by the Stratford Library.
The Town of Stratford received a ton of positive feedback from their community, given the fact that while restrictions would keep people apart, the Fall Festival allowed people to make the most of all that the season had to offer.
Watching the team in Stratford pull this amazing event together has been a big inspiration for us at Duuo. As an event insurance provider, we've seen first-hand how challenging restrictions have been on municipalities looking to host events that bring their communities together. The Town of Stratford's dedication to keeping their community spirit during this time just goes to show that we can persevere through the tough times, as long as we stick together.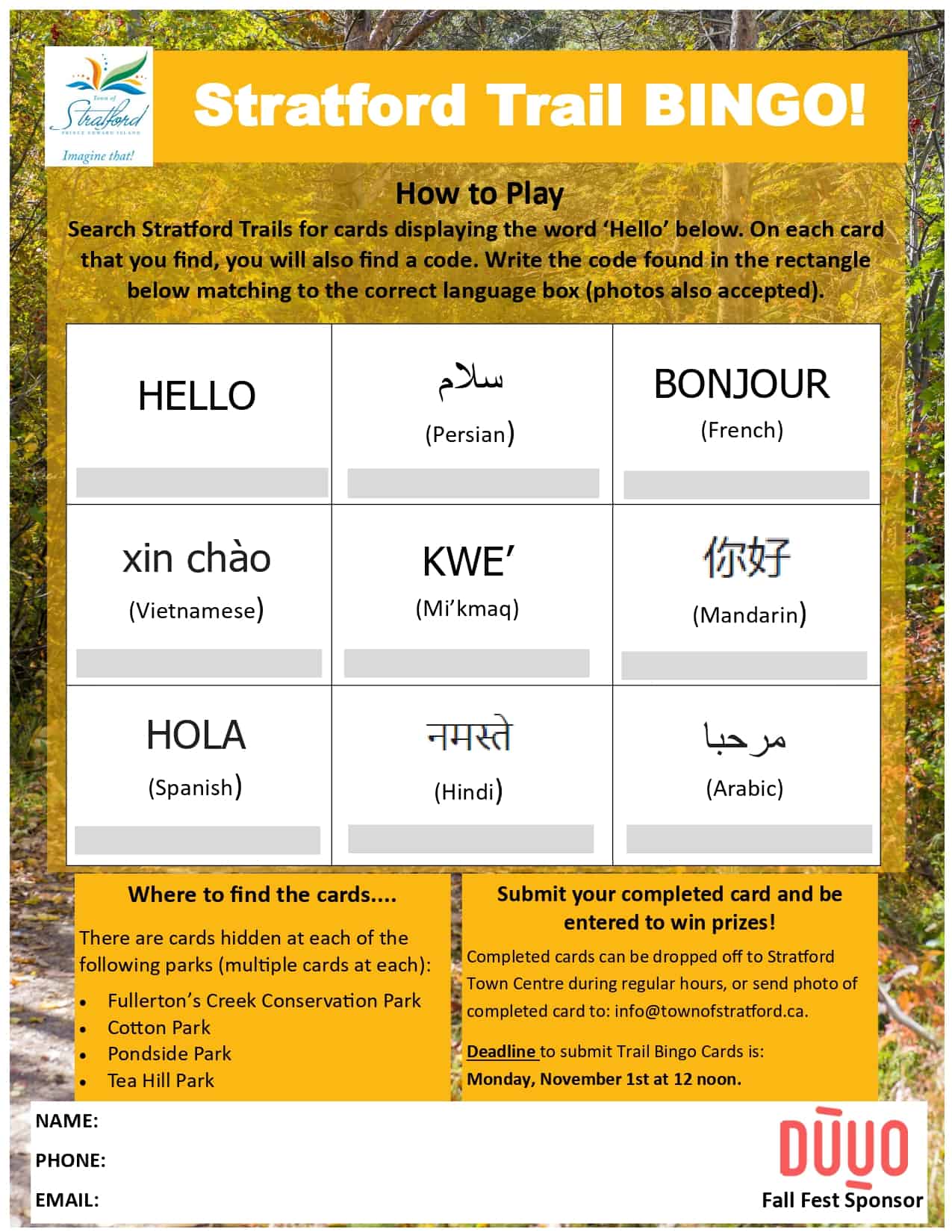 Caption: Stratford 2021 Fall Festival Trail Bingo flyer.
As we progress through 2022 and enjoy the return of safe events, we look forward to partnering with additional municipalities across Canada, providing them with custom event insurance solutions that make it easier to host safe, carefree gatherings.
As for The Town of Stratford, keep your eyes peeled for a Duuo booth at their 2022 Fall Festival!
Duuo works with municipalities across Canada to create seamless event insurance solutions for their community centres and events! Click the button below to learn more.