In June 2022, a few members of the Duuo team had the opportunity to attend the Federation of Canadian Municipalities Conference in Regina, SK to connect with FCM delegates and introduce our event insurance solution for municipalities. 
After attending the conference online last year, we were excited to kick this event off with not only a trade show booth, but a contest and a special event for municipal delegates as well!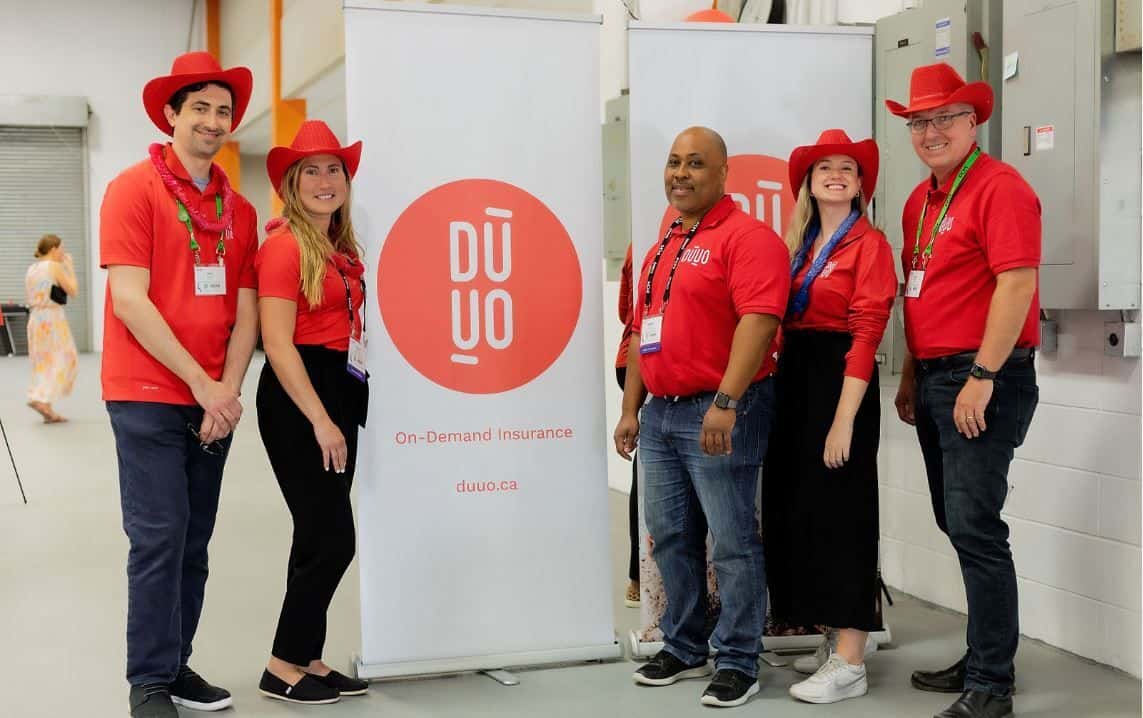 Here's a sneak peek into our time at the FCM Conference:
Tradeshow
We spent one evening and two full days at the FCM Tradeshow connecting with municipal delegates who were just as excited as us to be attending an in-person event again. In conversation with these municipal leaders, we explained the issues with current event insurance tracking in municipalities, whether there just isn't a current process in place, or that current Master Service Agreements are not effective for this type of coverage. We'll admit, the chocolate chip By George Cookies we had available at our booth made people a little more interested to come over and talk insurance with us for a few minutes.
Contest
Throughout the tradeshow, we also promoted our $5,000 community moment contest. After awarding The Town of Stratford with the prize during last year's contest, we knew this would be an exciting prize for municipalities looking to revitalize their community spaces and bring their residents back together. We were excited to reach even more communities this year, and hear more about all the amazing events these municipal leaders were planning. With over 400 entries, we were thrilled at the enthusiasm for this contest, and happy to see that events were back on the calendar in 2022.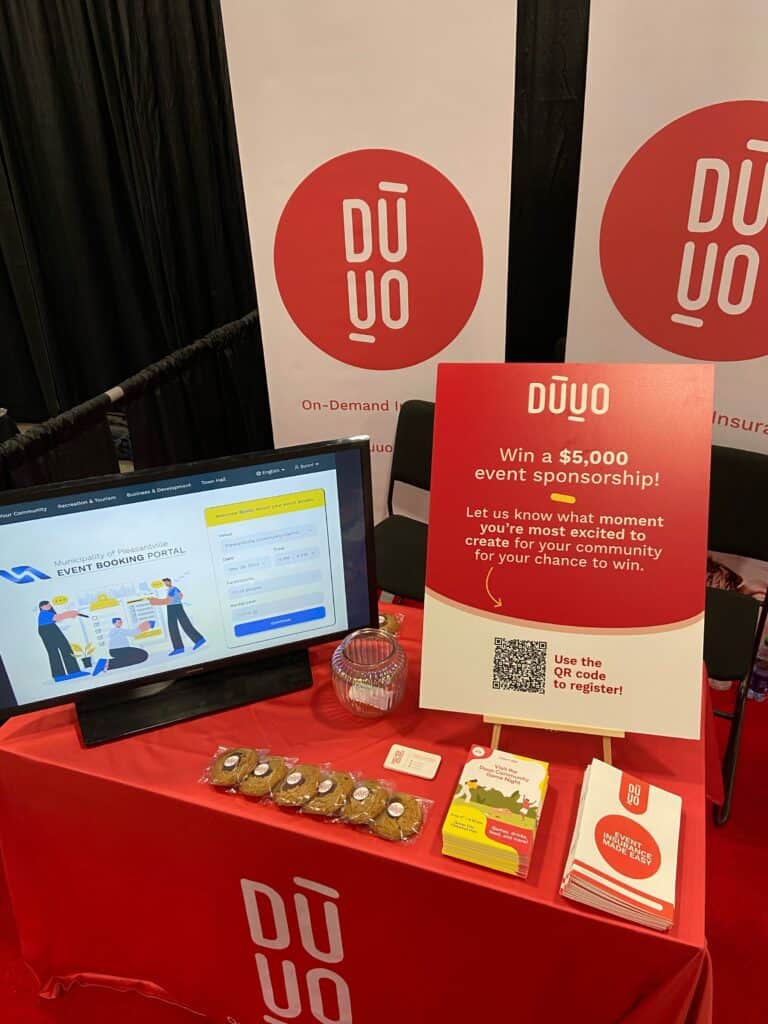 Duuo Community Game Night 
After trying to determine what would be the best venue to host an event for FCM conference attendees to come by and have a drink and enjoy the space, we wanted to find something that felt true to our brand. 
We stumbled across the Queen City Pickleball Hub when exploring different recreation centres in Regina. This large arena felt like the perfect fit for Duuo, as our main goal of this conference was to promote our event insurance solutions to municipalities who rent out community centres just like this one! 
On Saturday June 4th, we hosted the Duuo Community Game Night. After promoting the event at our trade show booth the previous two days, we were excited and ready to PARTY! We invited delegates to come by the Pickleball arena after the conference, which was located just a few steps away from the conference centre to enjoy a few rounds of Pickleball, lots of games (including a basketball shooting game, corn hole, and mini golf), a photo booth, and of course, food and drinks. During the event we also got an opportunity to connect with a number of delegates to talk more about the ways we can work with communities like theirs to make events like these safer for their residents.
Something else we learned during this event was just how popular of a sport Pickleball was in communities across Canada! As a result, we had to give it a shot. Some team members had a clear skill for the game (I'm looking at you Steve), while others (ahem, myself) needed some work.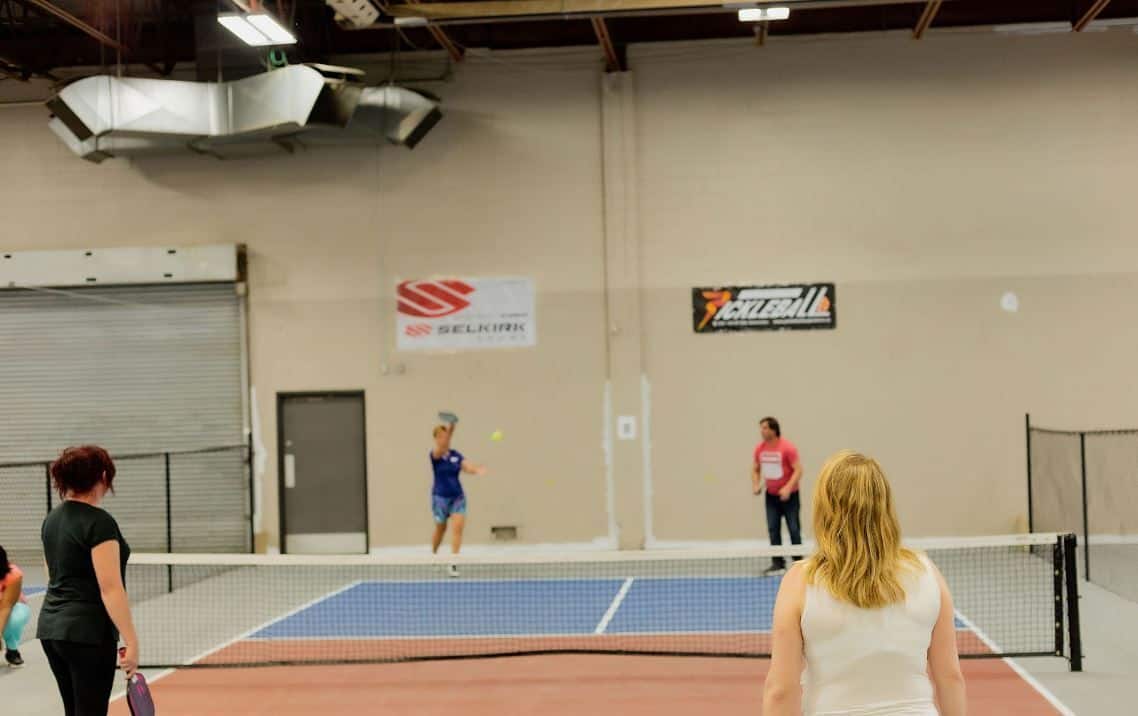 Stay tuned for updates on how Duuo will play a role in supporting community events like the ones mentioned in our contest throughout the year!
To learn more about how Duuo works with communities across Canada to provide event insurance for municipal spaces, visit our municipalities page here. Alternatively, feel free to connect with Devon Campbell for any specific questions you may have!