Many people move to Calgary for its close proximity to the Rocky Mountains, but quickly learn there's much more to love about Alberta's most populous city! 
It's been touted as one of Canada's cleanest, most livable cities and is home to the C-Train, North America's first wind-powered public transport system. Residents report diversity, friendly neighbors, lively nightlife, and eclectic restaurants throughout the city. 
If you're looking for the perfect apartment in Calgary, stick around! In this post, we'll give you some tips and information to help make your move to this modern, eco-conscious metropolis easier.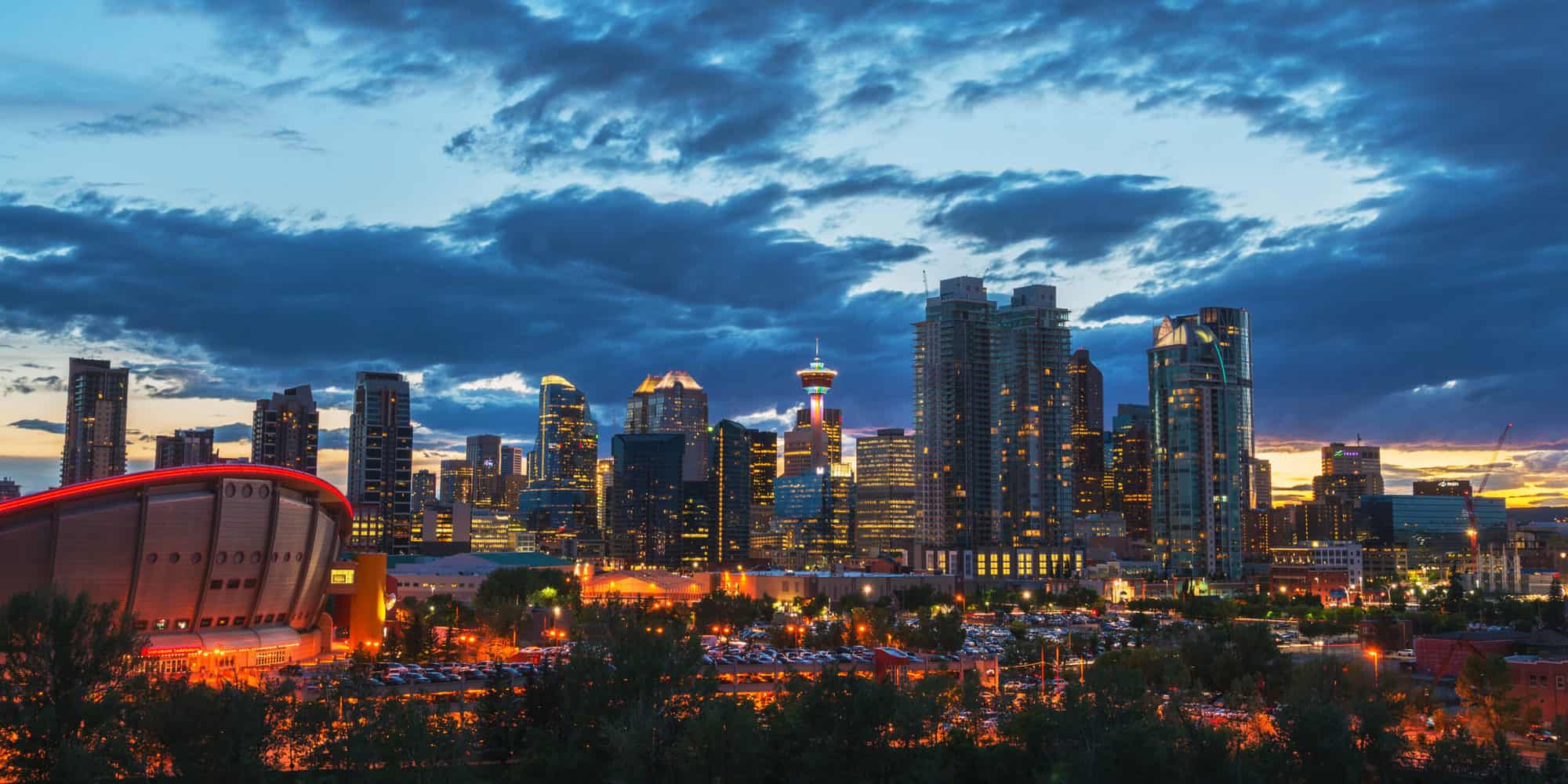 Cost of Living in Calgary 
The cost of living in Calgary is lower than Vancouver and Toronto, making it one of the more affordable large cities to live in Canada:

The average rent for a one-bedroom apartment is between $1,000 and $1,300, depending on where you choose to rent.

The price of a three-course meal for two at an average restaurant costs about $80 as of this posts' publication. A cappuccino at your local cafe will cost just over $4.




Basic monthly utilities for an average-sized one-bedroom apartment (including electricity, cooling and heating, water, garbage) will run you about $200. 




If you plan to use the city's clean energy public transport, a one-way ride on the C-Train will cost you about $3.50.
Tips for Moving to Calgary, AB
There are a few things to consider before committing to a place when shopping for an apartment in Calgary:
Your budgetary limitations
Calgary is a very affordable city to live in compared to others of its size, regardless of whether you're moving from another populous Canadian town. So, when considering a move to Calgary, it's most helpful to focus on what types of amenities you'd prefer and what kind of neighborhood you'd like to settle in. 
Would you like to go car-free?
If you're looking for the city's best areas to live car-free, try the downtown commercial district, lower Mount Royal, and the Beltline area. If your needs or budget have you looking outside of those areas, it may be preferable to have a car for running errands and commuting to/from work or school. 
Are you bringing your furry bestie?
Though it is a pet-friendly town, Calgary requires all dogs and cats to register with the city. Also, dogs aren't allowed off-leash unless on fenced personal property or in a designated off-leash area, and cats aren't allowed to roam outside the owner's property. 
That said, Calgary has many apartment homes featuring pet-friendly amenities like nearby or on-site dog parks, pet-friendly cafes and restaurants, and vet and grooming businesses. When browsing apartments, be sure to prepare for these rules and validate the property's pet policies regarding size and breeds to make sure they align with your needs. 
Are you looking for an area close to schools?
Like most public-school systems, schools in Calgary are zoned by home address. It's essential to research the programs and availability of the schools in your area to determine the best place for you and your family. 
If you're planning to send your children to one of the city's private schools, determining bussing availability and commute times is key to keeping it convenient!                               
Regardless of Where You Choose to Live, Take Care When Apartment Hunting
During the process of shopping for your new favorite apartment, it's crucial to stay aware of rental scams, especially if you're using the internet primarily for apartment hunting. 
Here are a few tips on avoiding rental scams:
Use vetted apartment search websites with verified listings. 




Do reverse Google searches of the address and landlord's information to validate.



Don't send money upfront; legitimate landlords won't ask for deposits or fees until they've run a credit/background check and reviewed the lease terms with you. Look for

Apostille in Canada




Get copies of all documentation.

Arrange to see the property in person and meet the landlord face-to-face. If this isn't possible, at the very least, meet them via video chat before making any decisions. 
One of the most important things to arrange when moving into a new rented space is tenant insurance coverage. You want to make sure to protect your stuff (and yourself!) as you settle into a new city. Duuo provides affordable, online tenant insurance that can be purchased in just a few minutes! 
Some Final Thoughts on Moving to Calgary
Calgary will entice you with its sunny weather, panoramic mountain views, and eclectic neighborhoods. Exciting attractions like the Calgary Stampede Rodeo, the Flames hockey team, endless sightseeing opportunities, and more will keep you hooked!  
Hopefully, we've given you some helpful tips and resources for making this fantastic Canadian city your new home!